Published April 6, 2023
We updated the functionality of ValueAl, an AI-powered platform for processing incoming requests. The OCR (Optical Character Recognition) feature has been added to the platform. Now the solution can recognize document scans and convert them into Docx format.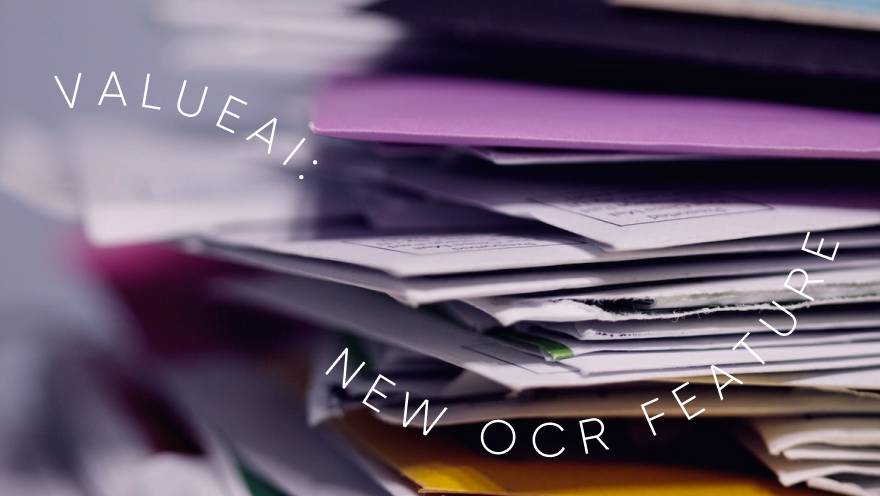 ValueAl is a tool that automates the processing of any incoming online requests . The product enables requests classification, prioritization and also routing. WaveAccess has improved it by adding a function capable of converting scanned text documents, photos of documents and tables into machine-readable text format. ValueAI platform powered with the Optical Character Recognition technology can now solve the problems associated with manual document processing and data entry. We do this by reducing errors and optimizing labor costs, because we can now free up specialists from routine work.
We are constantly analyzing the needs of the market and our customers, and we incorporate the features and technologies that are in demand into our solutions. Every business has paper documents that take a long time to process. The new OCR converter is designed to automate the process of transferring data into electronic format. This will have a positive impact on the speed of workflows.
The system detects images within a text file and also gives the user appropriate prompts. Both individual files and document archives can be downloaded. It is also possible to upload and download files through API, which allows the automation of work with data. The solution can be integrated with email, chatbots, CRM and any other information sources.
The main focus in the function's further development will be to process the received information into a data set for further classification. It is expected that in the future — with the introduction of Named Entity Recognition (NER) — ValueAI will be able to find specified categories of words and phrases in the text, which will improve the process of classifying applications.
Let us tell you more about our projects!
Сontact us:
hello@wave-access.com

+1 866 311 24 67 (USA)
+45 20 55 62 22 (Denmark)
+49 721 957 3177 (Germany)
+44 7770 395633 (United Kingdom)