Published June 3, 2022
Demand for talents in the international IT market continues to increase. Among the soft skills, sociability is a certain basic criterion and sometimes the only one that most recruiters pay attention to. But it's one thing to get into the profession, gaining a foothold and building a successful career is a totally different thing. What skills will help with this?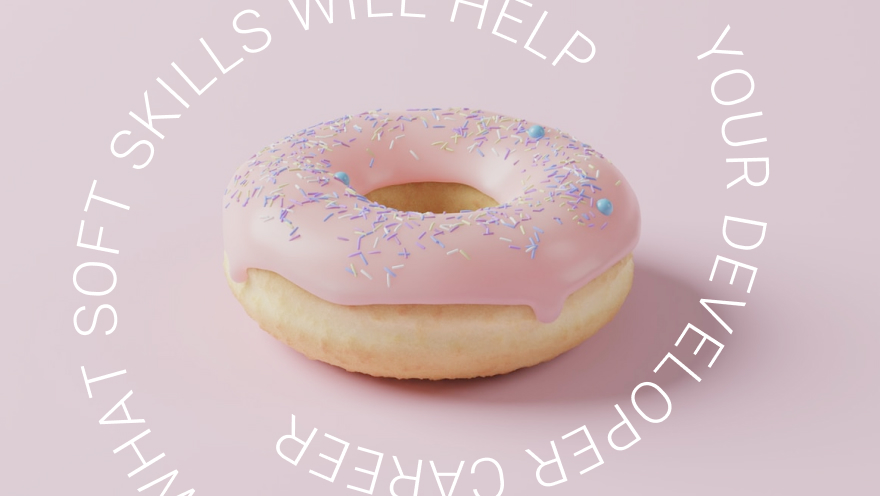 We see the following soft skills as critical for a long-term career evolution in the IT industry:
Ability to build effective communications
It is wrong to believe that development is only about high-quality code. The entire IT industry is, first of all, a teamwork, which implies constant and, most often, direct communication. And not only with your industry peers, but also with other departments. In order to build effective interaction with them, empathy is a must (as one of the elements of emotional intelligence): you need to be able to identify, understand and manage your own and others' emotions, as well as negotiate with yourself, your team and your leader. 
No matter how brilliant the programmer is, nothing will work out without the skill of building relationships with the team: there is a great risk of becoming an outcast, with whom no one on the team will be willing to cooperate, and this directly affects the business result. 
The good news is that even though empathy is not a common quality for those with a technical mindset, it can be developed through daily practice. 
Customer focus
The ability to take into account the needs and interests of other people and put them in first place at the right time is an extremely important quality. Besides developers, other teams are also involved in the creation of technological products: for example, marketing, sales and back office. And all of them can act as a "customer" from time to time. In those moments, it is crucial to sideline your attitude, and even your ambitions sometimes, and focus on listening to the customer and properly interpreting the task (taking into account the point about empathy).  
Numerous certificates and ranks may facilitate employment, but will be of no use to anyone at the end of a day if the customer is not satisfied with the result. 
Stress resistance
This quality may seem like some kind of abstract idea that is often thoughtlessly included in a CV. In actual fact, this is not the case in the IT industry.  
As we mentioned above, all the processes in software development companies are largely based on teamwork, which means that stress resistance here manifests itself in a different form: 
Wrong decisions may occur, and it does not matter whether it is a mistake of one person or a shared misstep: most likely, everyone will be involved in solving the problem and pulling the team out of the fire. And this entails pressure over deadlines and quality, and — most importantly — the understanding that it is you, who is responsible for the whole situation. Such internal psychological pressure is very distressing, and can significantly reduce motivation and even lead to a rapid burnout.
Developers are often in charge of the business-critical tasks and products that sometimes affect the lives of millions of people. Therefore, there will be no second chance to release a quality product. Let's make an analogy with the Olympics: it is impossible to postpone their start date, even if someone did not have time to "finish the code" — such projects are also common for IT. Understanding the scope and consequences of one's actions could be intimidating and quite difficult for many to bear, but it can also manifest itself in a denial of one's responsibility. 
Self-awareness
Everyone makes mistakes in their work, but only true professionals boldly admit them and draw the right conclusions from them. Constant self-reflection allows you to change your behavior patterns for the better and fairly evaluate yourself as a specialist at every stage of your career path. It is important to recognize and understand your feelings and emotions, to be critical of yourself, thus improving the level of your presence of mind in any situation. All this will allow you to comfortably work at maximum capacity.  
It is also important to determine your own boundaries in time, so as not to turn this process into a cycle of doubting yourself.
By carefully employing these skills above we can all improve our worth as professionals and high-level developers.
Let us tell you more about our projects!
Сontact us:
hello@wave-access.com

+1 866 311 24 67 (USA)
+45 20 55 62 22 (Denmark)
+49 721 957 3177 (Germany)
+44 7770 395633 (United Kingdom)