Published June 10, 2022
Not only is WaveAccess going global by inaugurating new offices, but is constantly hiring skilled IT professionals around the world and relocating existing teams. Why? To be able to get a greater understanding of the local business requirements and the specific considerations in local markets. And on top of this, having an international reach and outlook, including a better sense of the culture — it's all designed to get to know you better and be where you need us now.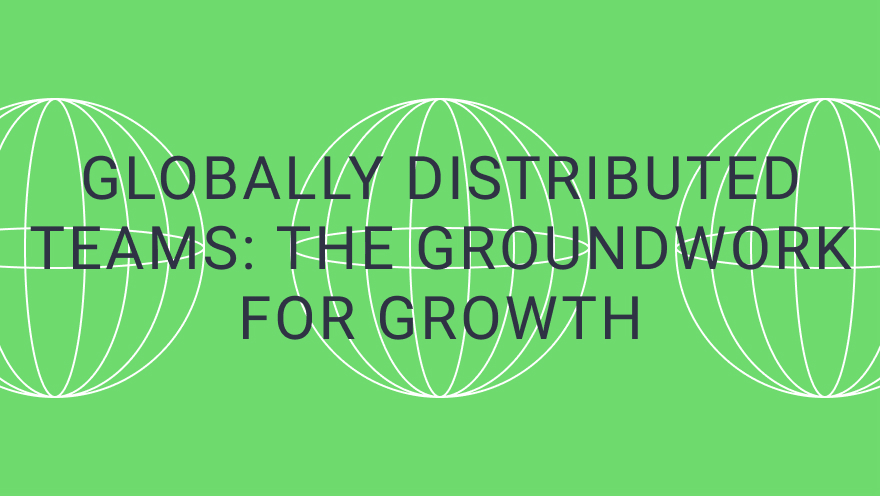 We believe that only a global team of passionate, motivated and highly qualified people can create extraordinary projects. Distance and cross-cultural communication do not interfere with having a successful and long-term collaboration. We therefore support the opportunity to work from anywhere across the globe ensuring that every WaveAccess's team member has a proper organizational and tech setup to ensure their productivity. Collaboration with our globally distributed teams is effectively built on modern project management methodologies, accompanied by constant transparent communication and real-time reporting. Refining the internal processes on a daily basis allows us to keep up the pace. 
Such an approach enables us to deliver even greater value to our customers worldwide by offering them an access to a broader tech talent pool, flexibility and considerable cost advantages.
Today, our diverse team totals over 800 members: developers, designers, frontenders, DevOps experts, PMs, QA engineers, analysts and marketers among them. In addition to our offices in Denmark (Copenhagen and Viborg), Germany (Karlsruhe and Rheine), United Kingdom (Higham), Bulgaria (Varna), Armenia (Yerevan), Georgia (Tbilisi), Eastern Europe (Saint-Petersburg) and the USA (Las Vegas), WaveAccess's talents are located in: 
Belgium
Spain
Cyprus
Greece
Poland
Lithuania
Montenegro
Turkey
Argentina
Ukraine
Belarus
Azerbaijan
Kazakhstan
Kyrgyzstan
Our team members have different life experiences, interests and competences, but they all share a commitment to collaboration, innovation and sustainability. Which ultimately helps deliver excellent business results. 
WaveAccess's HR policy is focused on long-term cooperation. We invest in our talented professionals and offer them career growth options over time. All our staff members have legal employee contracts that include payroll, benefit packages, and social security as directed by the Labor Code of the country where they reside. Therefore, no labor-related legal risks are involved for any project stakeholders. Altogether it allows us to mitigate some of the following risks for our customers' projects: the use of freelance labor, high staff turnover, loss of talent, loss of project knowledge, data security.
WaveAccess goes where our clients need us to be, and delivers projects across all time zones. With this in mind, we are building a high-performing team that works from all parts of the world. Geography is not an issue: what we are looking for is the desire to share passion for technologies, enthusiasm, time, knowledge, skills and values in a global teamwork environment. 
Let us tell you more about our projects!
Сontact us:
hello@wave-access.com

+1 866 311 24 67 (USA)
+45 20 55 62 22 (Denmark)
+49 721 957 3177 (Germany)
+44 7770 395633 (United Kingdom)