Published June 7, 2019
In his interview with Berlingske newspaper, Stefan Pedersen, Managing Director at WaveAccess Nordics, outlined how can Life Science companies benefit from digitalization, what challenges might they face and how to deal with them.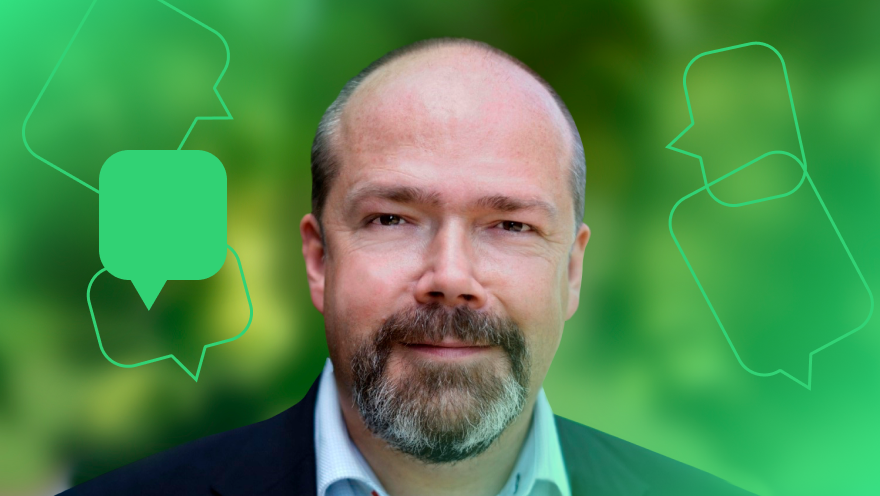 The Life Science industry requires qualified and competent software assistance as delivered by WaveAccess. But how specifically can Life Science companies benefit from a digital transformation? What challenges might they encounter and how can we deal with them? What technologies are said to be truly game-changing for the industry? Søren Sorgenfri, the Danish journalist, spoke to Stefan Pedersen, Managing Director at WaveAccess Nordics to uncover the answers to these and other questions. Here is the interview published in the Life Science special edition of Berlingske, a Danish daily newspaper.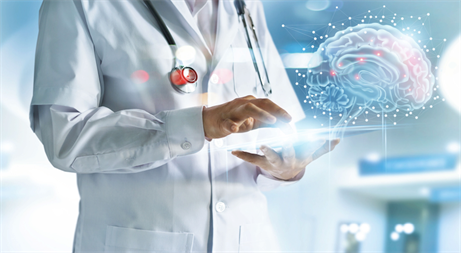 "There is no doubt that one of the most critical factors for the further development of the Life Science sector is advanced technologies. Its implementation can improve the outcome of what can be broadly called 'everyday operations', but also provide a deeper insight and understanding of measuring value and results," says Stefan Pedersen, Managing Director at WaveAccess Nordics.
A broad palette of solutions
WaveAccess' services and products are designed to expand the boundaries of science-intensive industries even further by driving scientific R&D processes. It is achieved by WaveAccess' 350+ experts delivering a wide range of options with a differentiated technology approach.
"Today it's not just a technological string of words, as Life Science companies can benefit immensely from digitalization through adopting such concepts and tools as IoT, Machine Learning, AI, robotics, AR/VR and blockchain. The potential is huge: reducing fixed costs, increasing productivity, improving product quality, minimizing risk of errors and dealing with many more business tasks," says Stefan Pedersen.
"AI and Machine Learning appear to be at the forefront of the Life Science industry's evolution. Both increase the efficiency of making simple decisions, thereby saving the time of highly qualified professionals. Moreover, you can understand how much money a machine learning project will bring before development by creating a pilot project to "feel" the technology," notes Stefan Pedersen.
Painless digital transformation
But challenges are also encountered when it comes to digitalization in the Life Science industry, Stefan Pedersen goes on to explain.
"The industry's commitment to digital transformation is increasing. But businesses are still cautious about digitizing the whole infrastructure at once: as it could require them to urgently adapt corporate culture, redraft financial plans at the expense of other tasks, and the outcome might seem vague. Meanwhile, it is not really necessary."
"Focusing on tech solutions for specific tasks is a right choice. Even minor local initiatives can provide significant performance growth, and typically one project is immediately followed by another, thus – as a rolling snowball – all processes are covered. Once the company sees the little snowball working, it is ready to let it roll bigger throughout the whole chain. And сustom software development companies can make it all work smoothly."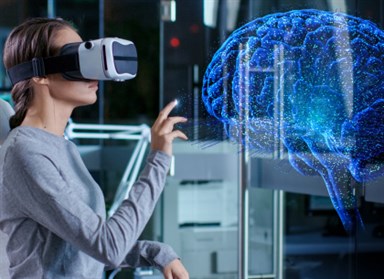 Avoiding costly management-level mistakes
But what makes WaveAccess better equipped than its competitors?
"We have vast experience in implementing IT projects within various industries, and one of the challenges we often encounter with our customers is a large gap in understanding an approach to planning, developing and managing complex projects driven by advanced technologies. This requires experience and expertise, and it also applies to the Life Science sector."
"Mistakes made at the management level can lead to serious consequences – even more fatal than just a simple misunderstanding of how a specific technology works. Success of a digital transformation largely depends on proper planning and timely expectation management. Poor planning, or a company's execs relying on instant results, expecting incorrect system accuracy or having unrealistic profit expectations can ruin an entire project. This is where WaveAccess comes into play," he says.
Global experience and responsibilities
WaveAccess Nordics is based in Søborg (Denmark, Greater Copenhagen), and helps customers throughout the country. And the Danish branch draws on the experience of the company's other offices in Saint Petersburg, Karlsruhe and Las Vegas. Global expertise allows WaveAccess to build custom solutions designed to increase the companies' competitiveness and contribute to the acceleration of innovation.
"No two customers are alike, which is why all our solutions are unique. That is the responsibility that comes with it and that we take on. We are working on projects of all sizes and complexities with the ambition to surpass our customers' expectations. It all starts at the initial phase with us joining the project at the stage of an emerging idea to contribute to the vision creation," says Stefan Pedersen.
"No one would like to be engaged in a project that seems to be risky and uncertain. We have respect for the clients ' budgets, and therefore we would like to ensure that their investment is done on a well-informed and balanced basis with an expected and estimated yield," he says, and elaborates:
"There are companies that think in terms of digitalization just for the sake of it. You shouldn't. What we are talking about is a completely new ecosystem that requires deep commitment and expertise, and that is where we come in with the whole package".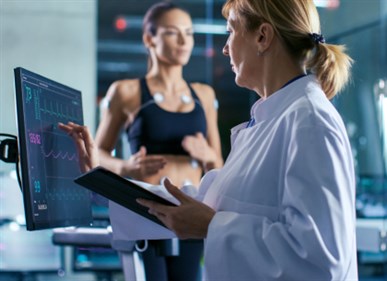 Choosing the right partner
WaveAccess experts – data scientists, engineers, business analysts, PMs, well-versed in science-intensive industries – are ready to face any IT challenge at a time when there is a tremendous shortage of qualified IT staff in Denmark, holding companies back from accelerating innovations.
Cooperation between Life Science companies and IT providers requires a great deal of trust. It is the question of dealing with very sensitive data. Considered as a valuable asset, data must be treated with the utmost care and security. A Deloitte survey shows that 40% of Life Science companies are already willing to share their data with external solution providers.
"I would say that whatever the case is, the best solution is to attain assistance from a reliable IT company that understands the industry. And engage it as a strategic partner. A partner that can not only provide solutions, but also thoroughly analyze business processes, help the company's existing IT universe become stronger, deliver a comprehensive market analysis and ultimately build the system that meets all the specified requirements," says Stefan Pedersen.
"Life science and technology go hand in hand. They're family members. Researchers are working daily to make the world a better place to be – as the software developers, we are trying to contribute to it as well. This requires close cooperation."
Throughout its 19-year history of delivering high-quality solutions to over 16 industries, with Life Science being one of its priorities, WaveAccess has worked with well-established and mature businesses, as well as startups. Whatever the size and industry is, results are always delivered.
"Our strength is that we do not think in terms of standard package deals, where all customers are treated the same. We tailor our services carefully. Together with a flexibility and a deep understanding of scientists' technology needs, it enables us to maintain lasting partnerships with science-intensive companies, such as Thomson Reuters. Every Life Science company usually works with unique products. Then why should their IT needs be different? We can salute that," Stefan Pedersen sums things up.
The original interview can be found here.
Let us tell you more about our projects!
Сontact us:
hello@wave-access.com

+1 866 311 24 67 (USA)
+45 20 55 62 22 (Denmark)
+49 721 957 3177 (Germany)
+44 7770 395633 (United Kingdom)