Published November 12, 2021
November 2021 marked the upgrade of ValueAI, the AI-enhanced solution to process incoming requests. Now the platform features the integration of data obtained from chatbots and CRM systems. Prioritized requests and recommendations for processing the requests that are provided by ValueAI are now available in a single CRM interface.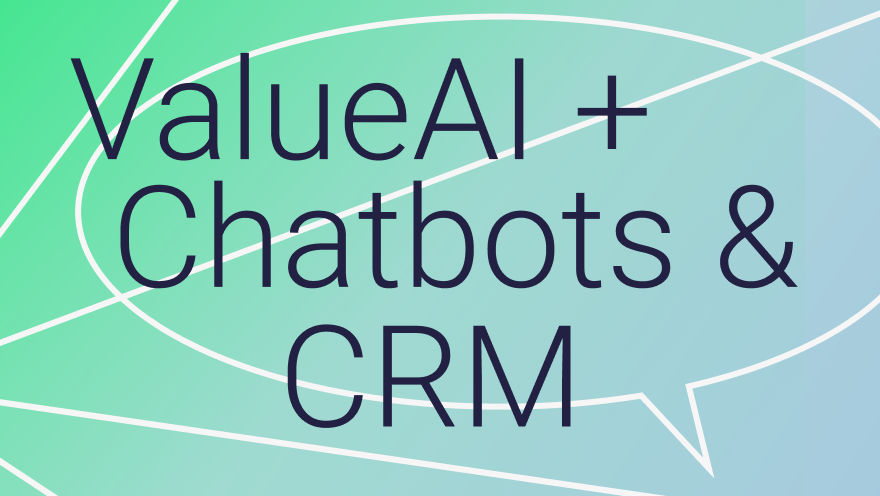 With its new facelifted version, ValueAI, the AI-powered solution for processing incoming requests based on predictions, can now be integrated with chatbots, CRM systems, email and other sources (FTP or file system). For this, Wave.Integrate is used, which is the platform for data migration and system integration (by WaveAccess). Connection to chatbots and CRM is carried out via REST API.
Text requests from customers received by email from chatbots or directly are uploaded to CRM using Wave.Integrate, and then are transferred to ValueAI for processing. After, Wave.Integrate returns the data to CRM, where the prediction made by ValueAI is automatically displayed in the target field. For example, based on the conclusions made, the model can give a recommendation on what requests should be considered first, after sorting them by the criterion of urgency or marginality.
The ValueAI model is initially trained on a dataset, which is also downloaded from CRM using Wave.Integrate: this dataset includes requests from email and chatbots that were previously manually processed by specialists, and the results of their processing.
Now, both the systematized customer requests and the recommendations for their high-quality processing are displayed in the CRM interface. A simplified user-tool  interaction arranged through a single working window allows for a reduction in the number of errors, minimizes lost requests, reduces response time, increases customer loyalty, as well as optimizes contact center costs.
Lots of companies use chatbots as the first line of customer support — integration with these "conversational agents" in conjunction with CRM has become a logical step in the  ValueAI evolution. Meanwhile, Wave.Integrate ensured a seamless consolidation of all the elements of an integrated ecosystem. Now, WaveAccess can offer users not only the benefits of Artificial Intelligence, but also a new kind of optimized sales tool.
ValueAI is the efficient way to integrate Artificial Intelligence into business processes. A ready-made intelligent platform allows to automate the processing of incoming requests: emails, messages in instant messengers and chatbots, requests for the supply or services provision, tickets for technical support, or requests for more detailed information. The platform's updates scheduled for the end of Q4 2021 include the advanced data-based  visualization of analytics, support of different languages processing, photos and document scans processing, extracting text from images, and also automatic selection of the best model.
Feel free to book a demo with the ValueAI team, and see how it can facilitate your request processing.
Let us tell you more about our projects!
Сontact us:
hello@wave-access.com

+1 866 311 24 67 (USA)
+45 20 55 62 22 (Denmark)
+49 721 957 3177 (Germany)
+44 7770 395633 (United Kingdom)