Published July 27, 2021
WaveAccess has modernized the control system for the production cycle of printed products and updated the task manager for working with visual content for Envision, a Danish full service advertising agency working with all aspects of the communication process – from consumer insights and strategic planning to creative concepts, designs and production. Primary clients include big retail and food brands. At the moment, the Envision and WaveAccess joint team has begun to develop a platform for creating smart online catalogs, the content of which will be able to adapt to the users' socio-demographic characteristics.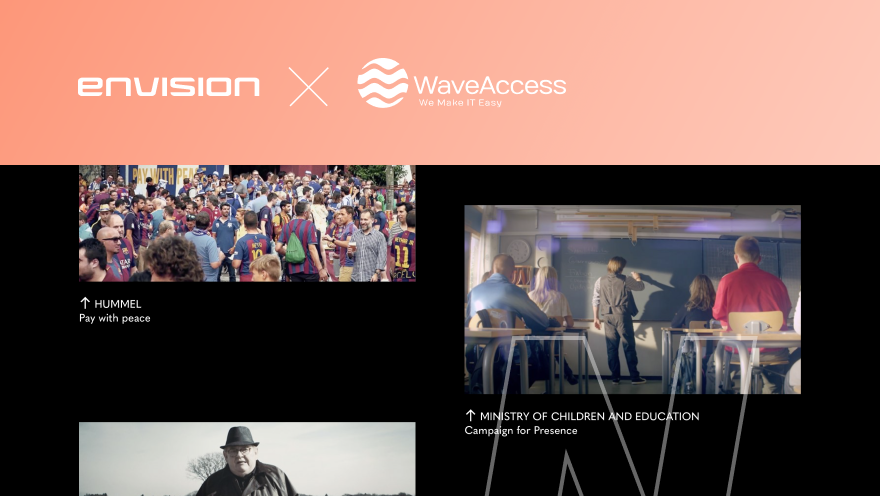 As a management system for the production cycle of printed products, the agency uses Pplan. It is a custom developed platform that provides the planning of the production cycle according to a given algorithm, support for the implementation of all its steps and distribution of tasks between team members, as well as adherence to deadlines.
In their profile on the Daily Jobs tab, an employee can see what deadlines they have for today. Failure to meet any of them can lead to a shift in the overall production timeline, so it's very important that the UI constantly draws the user's attention to this. If an employee does not have enough data or content to complete their tasks, they can leave comments for other users. Employees with administrator roles can edit the entire production process.
After Adobe announced the end of support for Flash Player starting from 2021, we urgently needed to find a development partner, as Pplan was developed on Flex (SDK for building Flash-based applications). So, when we started working with WaveAccess, the situation was quite alarming. There were only two months left before Flash would stop functioning, and we couldn't afford even a day of downtime.
We produce catalogs for the two largest retail chains in Denmark. They are delivered to hypermarkets and supermarkets across the country in huge quantities almost daily. Therefore, the process of their production is very intensive. It includes more than 40 steps and dozens of specialists are involved in it: production managers, photographers, layout designers, logisticians.
It is quite demanding to manage such work manually. Therefore, we are very grateful to the WaveAccess team, which was able to translate the main functionality of the system from Flex to Javascript in such a short time
Chris Taastrup Mikkelsen
Head of Prepress & Production at Envision A/S
Subsequently, all the platform's functionality was transferred to React, the UX was optimized, and a new design and UI was developed. Pplan is currently used as an internal Envision service, but the agency is considering to refine and transform it into a product that will be sold to other companies which would also be implemented with WaveAccess as our development partner.
In addition to Pplan, WaveAccess has upgraded another Envision service - Admanager. It is a web application that the agency uses to manage the visual content creation process. In Admanager, production managers create orders and task descriptions for product photos, after which the tasks are distributed between photographers. WaveAccess has improved the photo uploader and the content creation order module." - says Chris Taastrup Mikkelsen, Head of Prepress & Production at Envision.
Let us tell you more about our projects!
Сontact us:
hello@wave-access.com

+1 866 311 24 67 (USA)
+45 20 55 6222 (Denmark)
+49 721 957 3177 (Germany)