Published June 8, 2018
In June 2018, Microsoft announced WaveAccess as the 2018 Artificial Intelligence Partner of the Year in Russia. For the second year in a row, WaveAccess has won the category proving the company's expertise in Machine Learning and AI.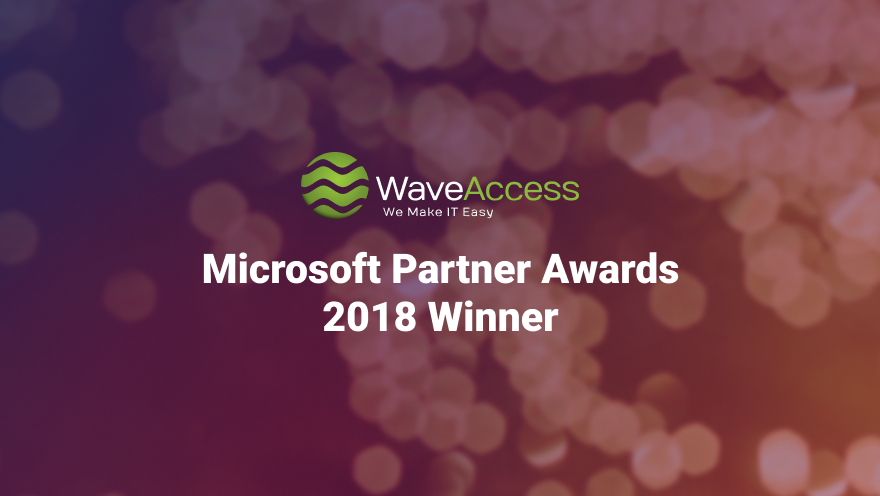 Machine learning projects are complex, but very commercially successful: they help businesses provide insight into reality using the almost unanalyzable big data. The Artificial Intelligence Award is given to a company that has implemented a machine learning based solution for their clients. These solutions integrate segmentary, hard-to-analyze data to help businesses make correct decisions, optimize costs, and minimize the chances of unwanted events.
The solution that won WaveAccess this prize is an analytics platform; in real-time mode it collects data from an array of moving objects and helps supervisors make the right decisions. A supervisor gets a clearer understanding of the object's track, its maneuvers, and possible errors. A dynamic model that makes a non-linear prediction was developed to assess such complex situations.
"Today, WaveAccess is one of the few IT companies in Russia that not only offers machine learning projects, but also boasts a successful case portfolio in machine learning. We have developed over 20 ML projects for customers in Russia as well as abroad. I would like to thank our project team who made this achievement possible: our mathematicians, algorithm experts, developers, and QA engineers. Together we have delivered a real-time environment solution that delivers outputs to the client in a split second", says Alexander Azarov, Senior VP of Engineering at WaveAccess.
Last year, WaveAccess won the Microsoft Partner Awards in Business Analytics with a retail solution that collects customer interest data on a real-time basis. Being integrated with iBeacon transmitters that offline stores may label their goods with, the system can also collect offline data. Data collected through different media can be attributed to the same customer, allowing for easy and comprehensive analysis. The system informs business owners what customers are actually interested in, compares thousands of categories, and helps deliver truly personalized offers.
Microsoft Partner Awards draws thousands of applications from companies every year. This year, over 2600 applications in 39 categories were processed. Year by year, the challenge is higher and the award gets more prestigious. Being the Microsoft Partner Awards 2018 Winner in Artificial Intelligence, WaveAccess proves its top notch reputation in delivering scalable solutions that help businesses gain a competitive edge in the market.
The contest was really intense, and we congratulate the winners in other categories — keep the good work and see you in Las Vegas!
Let us tell you more about our projects!
Сontact us:
hello@wave-access.com

+1 866 311 24 67 (USA)
+45 20 55 62 22 (Denmark)
+49 721 957 3177 (Germany)
+44 7770 395633 (United Kingdom)