Published June 11, 2019
myQuiz – a platform for mass online quizzes powered by WaveAccess – was recognized as the winner in the Media&Communications category. The service has become a branded distribution channel for a new communication landscape.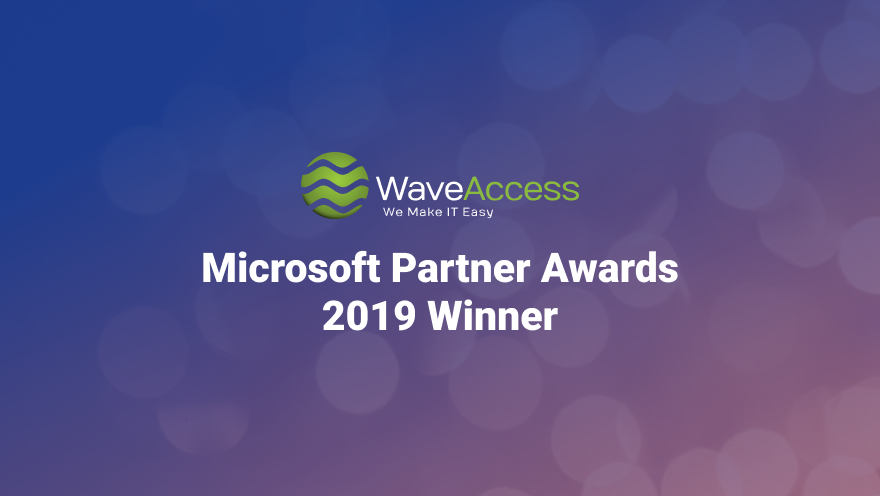 For the third year in a row, WaveAccess becomes a winner in the annual Microsoft Partner Awards. This time the jury members awarded the company in the Media & Communications, and rated myQuiz — a platform for real-time online quizzes. The web service offers a new model of content consumption, opening a new communication channel for brands. This year, nominees of the Microsoft Partner Awards were chosen among more than 2900 submissions sent from 115 countries.
Constantly learning and acting immediately is a sort of motto for the digital natives. Today everyone has access to any information right in their pocket, and the human brain is able to grasp it all very fast. Thus we enjoy much more freedom, and it is us who decide what our digital future will look like.
At WaveAccess, we have combined Microsoft cloud technologies with our own experience of web-development to create a branded distribution channel for a new communication landscape. myQuiz is a platform for mass real-time online quizzes. With myQuiz, users enjoy a lively game, while brands can tell their stories in a fun and dynamic way.
Players use their own mobile devices to compete against each other in answering questions, and the quickest one to provide the correct answer is the winner. The quiz screen can be viewed both on players' gadgets and on a big screen, such as in a movie theater, at a stadium, or at any other public event, even online. Most games take less than 5 minutes to complete so that myQuiz users can entertain themselves while standing in line or in a traffic jam, as well as in their free time or to take a break from work. Hundreds and thousands of players from around the world can compete in the same quiz appointed on a certain date and time, and WaveAccess is in charge of making the service as available and convenient as possible.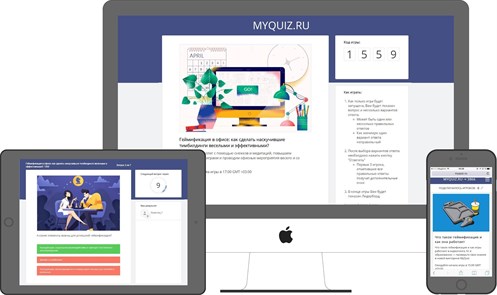 myQuiz turns users into active content providers, equipping them with a tool to do what they love: creating, sharing, inspiring, and collaborating. The new generation does not want brands to be pushy: active content creators and the members of the sharing society will make their own informed choices. However, businesses keep wasting their budgets on useless videos, banners, and clickbait, getting lost in an inundated market. WaveAccess's founder & CTO Ilya Feigin is myQuiz's creator and mastermind. He noticed that this new content consumption pattern requires a new distribution channel that can help businesses maintain effective bi-directional communication with the audience.
"myQuiz can be easily referred to as a startup. From the very beginning, we put our own team's effort into it, based on our vision of the media market and our understanding of different businesses' demands. We had to be agile while taking into consideration the interests of brands & quiz players, while scaling the load and upgrading the tool with new features. The last upgrade is mediacube feature that enables quality content distribution in stadiums".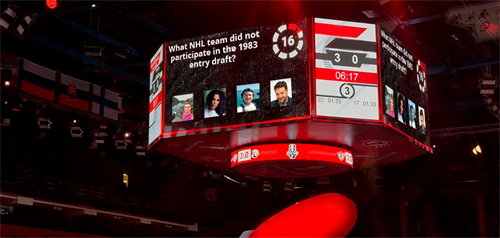 "myQuiz combined everything a modern user likes so much: pace and dynamics, mobility, edutainment (education+entertainment), challenges, and games. Microsoft's appraisal is really important for us because Microsoft Partner Awards proves that our service has definitely matured", — says Ilya Feigin.
myQuiz is ready for a load of up to 100,000 players simultaneously. The platform is widely used in Eastern and Western Europe, USA, Asia and Russia. The most frequent users are sports clubs, educational institutions, training and event agencies, online tour aggregators and touristic companies, cinemas, animation studios, game design companies, and cybersport communities.
Among myQuiz's users are: Microsoft, ASUS, MSI, Eset, Triad Advertising, Finn Flare, Black Star Gaming and other brands. There were 30,900 quizzes played based on myQuiz in the 2018 & 2019, with 195,000 players. 
Let us tell you more about our projects!
Сontact us:
hello@wave-access.com

+1 866 311 24 67 (USA)
+45 20 55 62 22 (Denmark)
+49 721 957 3177 (Germany)
+44 7770 395633 (United Kingdom)