Published July 10, 2017
Jisp – the award-winning solution in the Business Analytics category – is a shopping ecosystem that completely changes the way retailers communicate with their customers both online and offline.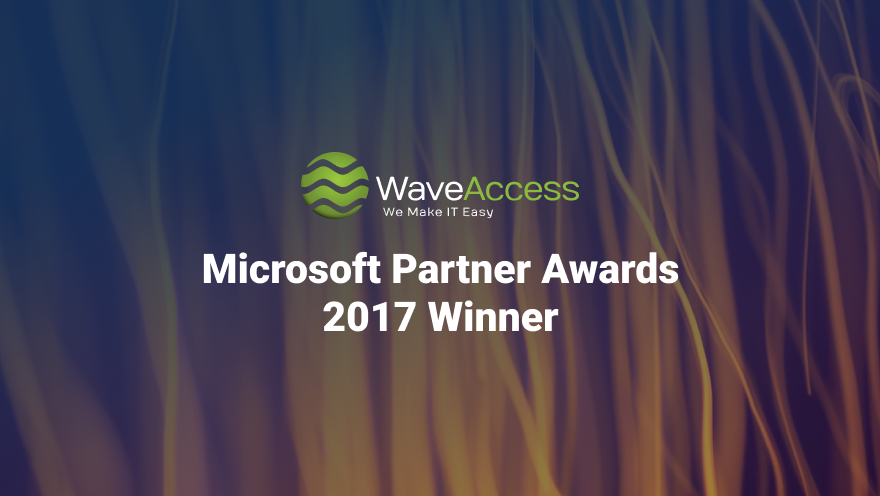 Microsoft chose the winners and finalists of this year's Partner of the Year Award. As a winner of the Business Analytics nomination, we are recognized being a company that provides exceptional IT-solutions for complex business challenges.
The nominees for the Microsoft Partner of the Year award in Business Analytics were companies who had a great impact on their partner's business. In order to win, the company's solution had to help their partner's business to gain valuable insights from large amounts of data.
"Our product completely changes the way retailers communicate with their customers both  online and offline. Our award in this nomination shows that this solution has the great future. Probably in just a several years every big retailer will use an application like this to boost sales" - this is what Alexander Azarov says, the project's director.
The best solution according to Microsoft is Jisp. This is a sort of ecosystem that consists of a  mobile app, a browser extension and Jisp tags (iBeacon based technology). The tags integrate the goods in offline shops into the net of the smart things that will gather and send data. While just walking through an offline shop and trying different clothes, a customer tells a story about his tastes and shares his tastes with a retailer. He gets personal offers in return.
With Jisp, the conversion path becomes absolutely transparent: in offline it is spotlighted by Jisp tags, while online it is covered by Jisp application and Jisp browser extension.
Machine learning technologies help Jisp application to complete users's profiles. So shopping becomes really comfortable: no more irrelevant offers. Just goods that the customer already interested in.
Jisp's idea is totally new and innovative, there aren't any best practices. It is developed 100% from scratch, so we need the most efficient and reliable technology. Deadlines have been of great importance as we have added new features to the released application.
Microsoft Azure technologies were a perfect fit for us:
VM/Load balancer/Availability Cluster
Service Bus
Storage
SQL Server
Notification Hub
Application Insights
To achieve the project's goals we also used:
Mobile:
Xamarin iOS
Xamarin Android
Xamarin Insights
Technologies/Frameworks:
Asp .Net Web API
Asp .Net MVC
SignalR
Entity Framework
The combination of WaveAccess' expertise in machine learning, with the indispensable Microsoft technologies stack resulted in a competitive app with huge market potential. Today Jisp is available throughout Great Britain; here JispPAY terminals and Jisp iBeacons are being installed in malls and smaller shops: Elmsleigh Center, etc. The app covers clothing, equipment, and the entertainment industry.
Today Jisp activations have started all over the UK. Here JispPAYterminals and Jisp iBeacons are being installed in malls and smaller shops, the program covers clothing, equipment and the entertainment industry.
"Jisp became a retailers' bridge between their online and offline distribution channels. It helps in better understanding what a user searches for and why, and in making better offers. Big malls  can optimize their traffic: they can minimize queues in sales, and in slow periods they can drive shoppers into offline shops".  — adds Julian Fisher, our client and partner in London.
Winning the Microsoft Partner Awards became possible because of WaveAcess's teamwork. For us, this is one more evidence that our work really do benefit our clients' and partners' business.
Let us tell you more about our projects!
Сontact us:
hello@wave-access.com

+1 866 311 24 67 (USA)
+45 20 55 6222 (Denmark)
+49 721 957 3177 (Germany)