Published July 21, 2023
The travel industry is constantly evolving, and businesses must adapt to meet the needs of today's travelers, who embark on trips with either business or leisure purposes. WaveAccess is at the forefront of this effort. Our team creates innovative solutions that tackle the unique challenges faced by travel and hospitality companies today. Let us tell you more about our extensive expertise in the travel industry.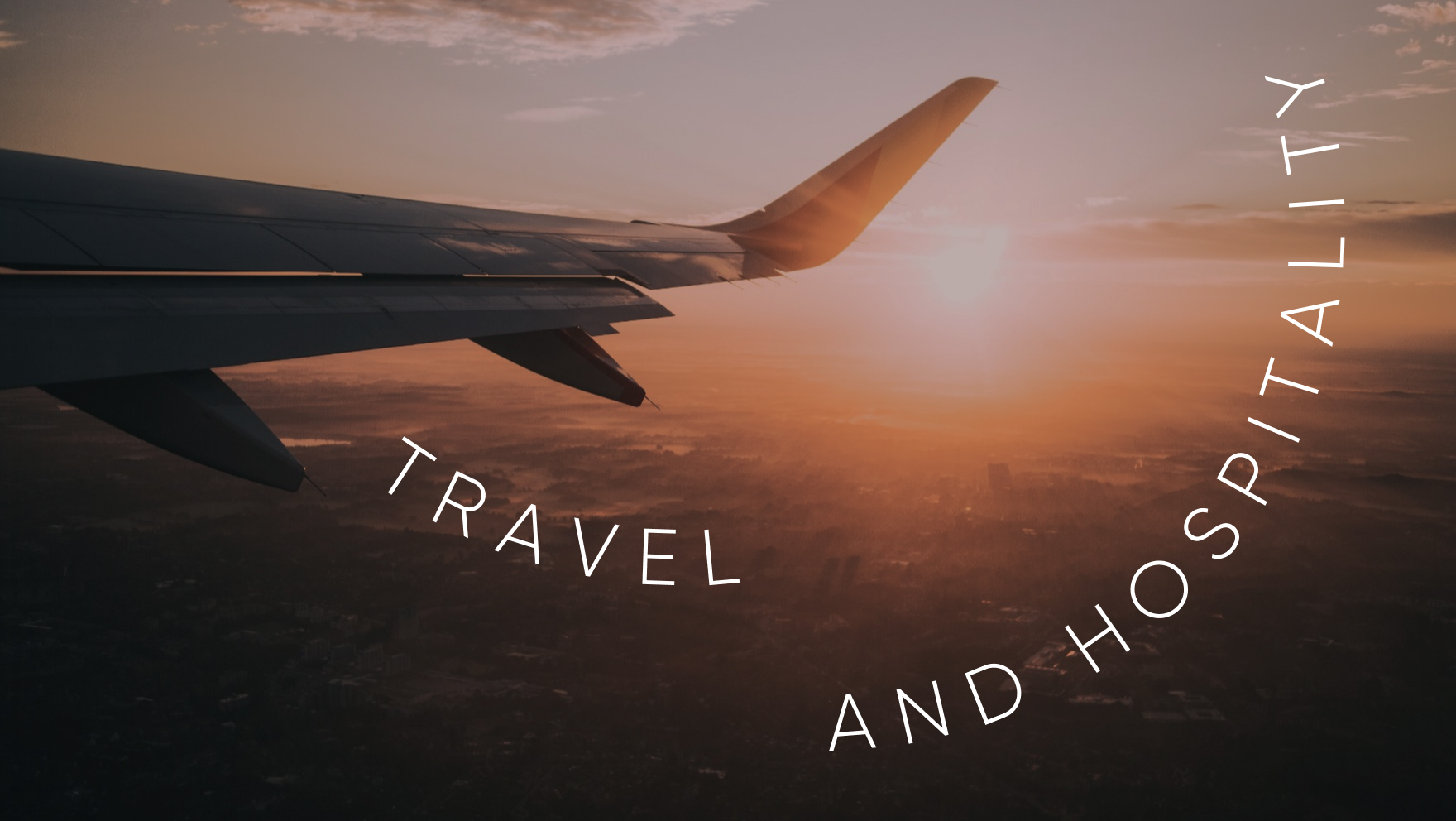 Since 2004, our team has been working with airport service providers, global travel retail platforms, online travel agencies, reservation systems, metasearch platforms and travel agencies worldwide. We bring exceptional business results through the development of high load software, modernization, and improvement of scalability.
What we do
Booking and Reservation Systems
One of our core strengths lies in developing advanced booking and reservation systems. We offer custom solutions for hospitality, air travel, auto rental, and cruise content systems, booking engines and CRS systems. Our systems integrate seamlessly with Global Distribution Systems (GDSs) and can be integrated with any enterprise software.
Property Management Solutions
Managing a hotel's operations can be complex, but we can help transform hotel departments into a single manageable network. This streamlined approach enhances efficiency, enables centralized control, ensures smooth workflows and ultimately help deliver a superior guest experience.
We excel in seamlessly integrating solutions with the APIs of global travel reservation systems such as Amadeus, Sabre, Travelport, Travelsky, and others. Our experienced team develops new functionality that integrates with these GDSs, enhancing capabilities of our client's system.
As technology advances, legacy systems can pose scalability challenges and high maintenance costs. Our team specializes in modifying and re-engineering enterprise legacy systems and web applications. We help overcome these obstacles by migrating legacy systems to modern, scalable, efficient, and secure tech platforms, ensuring they align perfectly with our clients' evolving business needs.
By embracing cloud storage and cloud computing in conjunction with various Open Source technologies, our clients can significantly reduce infrastructure costs, minimize downtime, improve accessibility, and enhance operational efficiency. This approach has proven to accelerate time-to-market for new products and functionalities, giving our clients a competitive edge.
Integration and Localization
To provide a holistic experience to users, it is crucial to seamlessly integrate CRM, ERP, PMS, HMS, BI/Reporting solutions with various platforms. Our expertise lies in integrating these systems with APIs of Online Travel Agencies (OTAs), Computer Reservations Systems (CRSs), Direct Connect, and platforms like Expedia, TripAdvisor, and Google. This integration ensures efficient data exchange, improved decision-making, and streamlined operations.
WaveAccess's expertise in travel management systems, mobile apps, data management solutions, and custom booking engines, combined with the collaborative approach, make our company a valuable partner for any travel business looking to meet the needs of modern travelers
Sebastian Bucur
VP of Travel and Hospitality at WaveAccess
Hotel Booking Engine
One of the key areas in the field of travel software where WaveAccess excels is the development of custom travel booking engines. These engines are essential for any business that wants to offer its customers an efficient and user-friendly way to book travel.
Our flagship product is a white-label Hotel Booking Engine that is a fully customizable solution. It aggregates real-time availability from multiple sources (direct contracts, bed banks etc.), allowing customers to search and book accommodations effortlessly. With ready-made flexible modules for easy project deployment, unique technically complicated features, seamless integration capabilities and comprehensive technical support services, our pre-made platform empowers travel and hospitality businesses to excel in the industry.
Hotel Extranet 
We have another ready-to-use tool available for you to leverage: our Hotel Extranet. This platform empowers hoteliers to efficiently manage and distribute their property information, room inventory, rates, and availability across various OTAs, booking websites, and distribution channels.
By purchasing a one-time license for our Hotel Extranet with no booking fees, you not only gain access to all the source code but also unlock a powerful availability and price management tool for direct hotel contracts. It offers unique and technically advanced features that provide a competitive edge over other booking services. Additionally, we provide comprehensive technical and maintenance support to ensure smooth operations.
In addition to hotel management, the platform key features include finance tracking and transparent reports, flexible user and role management, adaptable contract management, booking management and amendments, and audit trail for content changes.
What's more, the solution is scalable, allowing for an unlimited number of contracted hotels, multi-instance support, and high performance under heavy load. We have successfully handled cases where up to 20,000 hotels were contracted and connected to a single extranet system without experiencing any performance issues.
Our Hotel Extranet system is already integrated with the Hotel Booking Engine, and we offer seamless integration within your business (or with your existing systems), ensuring that our product aligns perfectly with your unique business model. Furthermore, we provide full customization options, ranging from visual style alignment to translation to any language.
Our Hotel Booking Engine and Hotel Extranet have a proven track record in the market and are trusted by large travel companies, successfully demonstrating their capability to handle a substantial volume of bookings, processing over 1000 reservations per day. Moreover, our clients have experienced a significant boost in their hospitality development projects, with the Engine accelerating their progress by 2 to 3 times!
How we work
Our step-by-step approach empowers us to assess and mitigate risks effectively. By always beginning with the business case and requirements assessment, we ensure that technology is purposefully chosen to meet those needs, avoiding the pitfall of implementing technology merely for its own sake.
We conduct a series of discovery sessions aimed at comprehending the project requirements in detail. During these sessions, we thoroughly analyze various topics that impact the overall architecture, such as multi currency considerations. The deliverables of the discovery stage encompass technical documentation that will be invaluable during the subsequent development phase.
We meticulously plan ahead with the development team to agree on a development roadmap that considers constraints, deliverables, and deadlines, ensuring a cohesive fit for all aspects of the project. This roadmap outlines the project goals, which may include the development of a minimum viable product (MVP), leveraging existing code for reusability, or exploring other available options. Our documentation presents several architecture options tailored to the client's specific objectives. The roadmap itself includes a breakdown of sprints, encompassing all project tasks, the designated team, timeline, milestones, and budget allocation.
By adhering to this structured approach, we effectively prevent scope creep, cost overruns, and deadline violation, thereby ensuring a seamless and timely project execution.
Our mission is to always deliver code that is both efficient and reliable, with a strong focus on simplicity, maintainability, and scalability. We approach each project with a keen awareness of the business aspects and the end-user experience.
Let us tell you more about our projects!
Сontact us:
hello@wave-access.com

+1 866 311 24 67 (USA)
+45 20 55 62 22 (Denmark)
+49 721 957 3177 (Germany)
+44 7770 395633 (United Kingdom)