Published October 18, 2022
Intelligent systems in e-commerce and retail can improve all key business processes, including sales management, production and logistics, customer communications (including work with customer loyalty and retention) and HR management. Here's a look at some of these areas.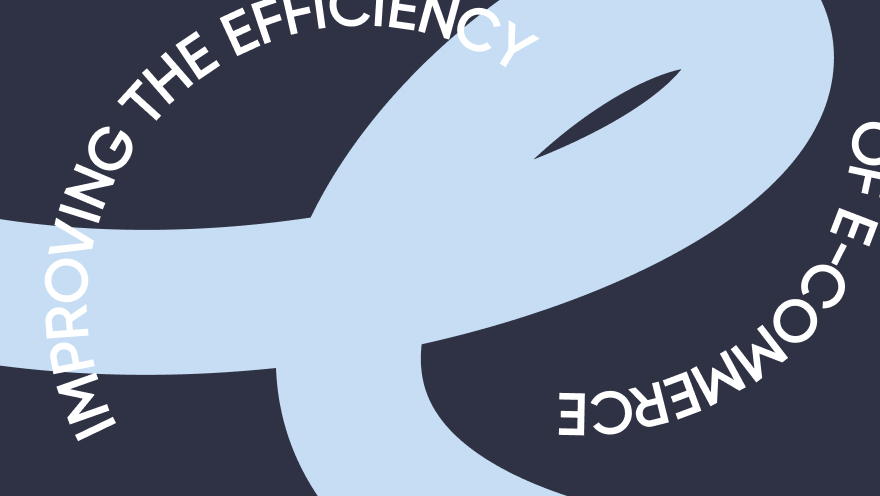 According to Gartner analysts, e-commerce will reach a high level of digital maturity over the next two years. Among users, e-commerce tools are becoming more and more in demand as a platform for making purchases. According to 2021 data, the volume of sales in online retail around the world amounted to around $4.9 trillion. 
Over the past decade, there has been a noticeable trend toward integrating e-commerce with brick and mortar retail: using technology, physical retail outlets and online platforms are changing the principles of interaction with customers, borrowing best practices from each other and implementing them at all stages of the customer journey. The rapid growth of online analytics, the evolution of Big Data, Artificial Intelligence (AI), the Internet of Things (IoT) and other technologies has expanded the ability to analyze customer behavior and decision-making patterns and has made customer experience and demand management accessible. 
This article unveils the capabilities of IT solutions in improving the efficiency of e-commerce. 
Information systems capabilities in e-commerce
Intelligent systems in e-commerce and retail can improve all key business processes, including sales management, production and logistics, customer communications (including work with customer loyalty and retention) and HR management. Here's a look at some of these areas. 
Improving operational efficiency
The advent of recommendation systems has made online retailers act as personal consultants. Machine Learning-based programs analyze user behavior on the online platform and then generate personalized offers that are highly likely to appeal to them and bring them closer to their main target action — making a purchase. Thus, recommendation systems have become an indispensable tool that helps retailers solve strategic tasks and helps consumers save time in choosing goods and services. 
Automatic processing of incoming requests
Artificial Intelligence allows you to unlock the full potential of incoming requests: orders, inquiries from partners and suppliers, return merchandise requests, feedback requests, etc. Automatic processing of messages in emails, customer support requests, messages on messengers, requests from CRM systems, etc. can become a new growth point for e-commerce business. The processing involves ranking (by urgency, complexity, marginality and other criteria) as well as routing requests to the appropriate departments and employees. This approach allows to reduce the response time to requests, the number of errors due to human factor, and the share of unprocessed and lost requests, which has a positive impact on user loyalty and ultimately leads to an increase in conversion and sales growth. 
Optimizing warehouse and transport logistics
E-commerce involves doing business in a digital environment, however in every online marketplace there are invisible processes going on behind the scenes, such as complex processes of storage,  transport and logistics, and even production. The introduction of technological solutions can provide centralized management of these processes. 
Automation of warehouse processes comes as one of the most striking examples of such projects.  In this area, there is widespread use of remotely controlled lifting and transportation equipment, IoT solutions for monitoring storage conditions and the movement of goods, controlling the movements and safety of employees, "smart" RFID labeling (radio frequency identification) to optimize the shipment and receipt of goods, etc. 
The process of delivering orders to customers comes under special attention for marketplaces and omni-channel retailers. Automatic route planning using Artificial Intelligence helps to evenly spread the couriers and drivers workload, reduce the impact of human error on delivery quality, reduce mileage and fleet downtime. AI takes into account historical data on traffic load, delivery times, warehouse operating schedules and other factors. In the meantime, developing a mobile application will provide delivery transparency for both the sender and the recipient: couriers can track the route and recipients can track the status of the order. 
Demand forecasting
IT solutions based on Artificial Intelligence and Machine Learning technologies make it possible to analyze huge amounts of historical data. In addition to sales volume over various periods, they also include current market trends, seasonality of products, customer traffic, user preferences, effectiveness of marketing activities and competitors' experience in a similar area. 
Based on a variety of factors and criteria, the demand for goods and services in both offline and online environment can be forecasted. The results obtained in the data analysis are used, among other things, to maintain optimum stock levels, optimize production capacities and staff workload. It is important to note that consumption trends are changing, which means that predictive models require regular updates: to improve the accuracy of predictions, new data must be supplied to the model in order to retrain it. 
The accuracy of predictive analysis is high enough, but it certainly does not guarantee that 100% of forecasts will come true. It is important to always consider the risk of global shocks and changes in the business environment that can make adjustments (as happened, for example, with the Covid-19 pandemic and the subsequent surge in demand for delivery services). 
* * *
IT solutions in retail and e-commerce offer great opportunities to maintain the omnichannel approach, for sales management and customer interaction, efficient resource allocation, supply chain optimization and transparent logistics. At the same time, in digitalization projects, special attention should be paid to proper planning and adjustment of expectations: at the start of each project, it is important to make sure that all stakeholders understand the essence of the changes taking place and do not have overestimations (on the accuracy of models developed, the solution payback period, etc.).
Let us tell you more about our projects!
Сontact us:
hello@wave-access.com

+1 866 311 24 67 (USA)
+45 20 55 62 22 (Denmark)
+49 721 957 3177 (Germany)
+44 7770 395633 (United Kingdom)