Published May 29, 2023
WaveAccess is excited to introduce our latest agricultural IoT solution designed for remote monitoring of stored crops, including sugar beets, potatoes, vegetables, corn, grain, wheat, and more.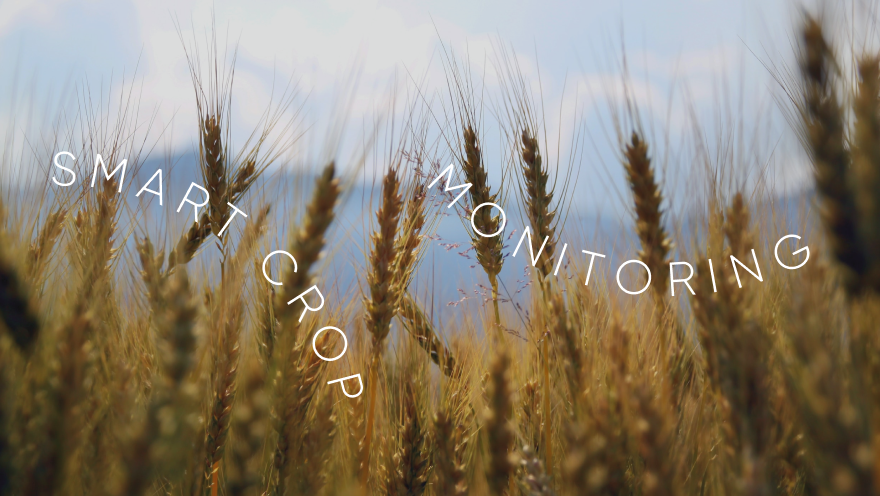 Once harvested, crops are vulnerable to decay caused by environmental conditions, as well as damage during harvesting, transportation, or storage. The spot of decay can spread dramatically and it is crucial to notice this in time and prevent spread of rot and ultimately save the crop. However, the onset of the decay process can be determined by an increase in temperature within the stored crop pile or in a bulk of grain being stored.
And this is where our cropSave IoT solution comes into play.
cropSave is a comprehensive hardware and software suite, comprising a web monitoring app built on the Thingsboard CE IoT platform and LoRaWAN devices known as thermal rods, which were developed by our team.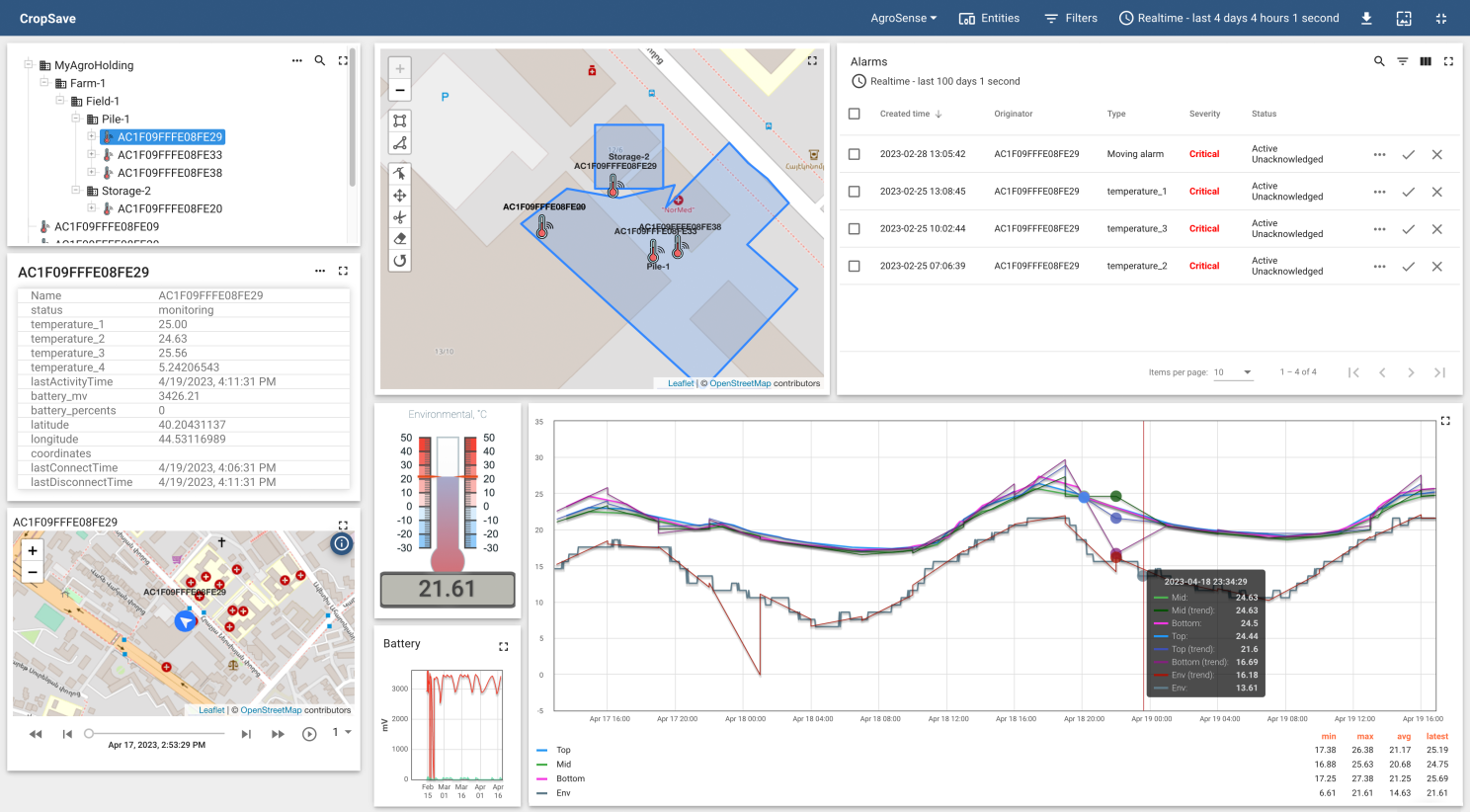 cropSave monitoring dashboard
Multiple thermal rods are strategically positioned throughout the stored crops, ensuring even distribution across the entire area. Each thermal rod is composed of several 1-meter-long pieces, equipped with temperature sensors, allowing temperature monitoring at various depths within the stored crops. Whenever the temperature in a specific area increases more rapidly than the ambient temperature, an alarm is promptly displayed in the application. Additionally, the trend in temperature inside the storage and outside from the weather station or from the non-immersed part of the thermal rod can be tracked on a graph.
The thermal rod is water- and dust-resistant, flexible, and resistant to mechanical influences. It is an autonomous device powered by a durable Li-SoCl2 battery, ensuring extended operation. It includes a GPS sensor for precise location tracking within the storage facility, an accelerometer for theft protection, and a LoRaWAN module for transmitting data to the cloud monitoring solution via a LoRaWAN gateway.
cropSave hardware
To build our solution, we utilized the LoRaWAN WisBlock modules, sensors, and gateways provided by RAKwireless. The LoRaWAN standard offers low power consumption and extensive coverage, ensuring communication availability even in areas with limited or no alternative communication options.
This solution is applicable to agricultural holdings, smaller farms, food processing companies, and retail chains. By employing our soil and agricultural crop monitoring solution, we anticipate that our customers will be able to reduce crop losses by 20%.
Let us tell you more about our projects!
Сontact us:
hello@wave-access.com

+1 866 311 24 67 (USA)
+45 20 55 62 22 (Denmark)
+49 721 957 3177 (Germany)
+44 7770 395633 (United Kingdom)