Published May 15, 2019
The Danish company SKOV A/S, supplier of climate and farm management solutions for livestock production, has partnered with WaveAccess to develop Episcope – the analytical platform that will revolutionize the agricultural market.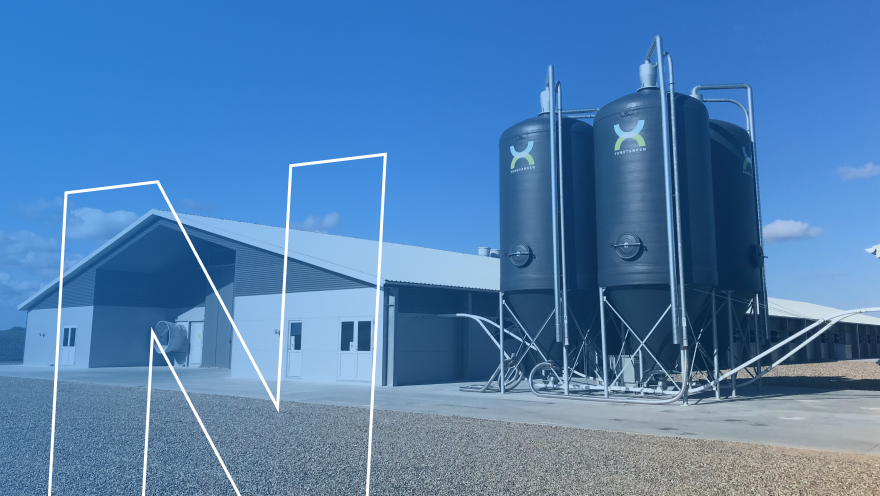 The global population is expected to reach over 9 billion people by 2050. Naturally that means a greater demand for food resources. With an increasing urbanization and a finite amount of land, there is a growing need to find ways to improve current farming practices and processes. Applications of IoT technologies in the industrial space has proven that there's a huge potential for digital farming.
Episcope is a benchmarking application designed for broiler producers to compare their farm performance metrics with other farms worldwide anonymously. A variety of parameters is collected from multiple sensors located in the broiler houses and includes feed, climate (temperature, humidity, light etc.) and production indicators. The Episcope analytical tool brings insightful data together, harmonizes and delivers it to farmers in an easy-to-observe and interactive manner. Valuable insights are presented in the preferred language, a unique representation form is envisioned for each type of parameter, and every indicator can be viewed in detail to track results on a timeline.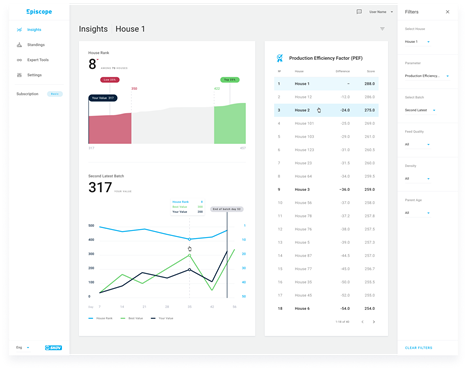 The solution helps understand what impact every input has on broilers both in terms of productivity and resource management. Therefore, farmers can instantly determine the poultry health and needs to apply proper care and improvements. Coupled with the farmers' knowledge and intuition, Episcope allows for more informed management decisions. Which results in increased farm productivity, and also helps reduce costs, fuel new revenue and save the environment by managing resources in a smart way.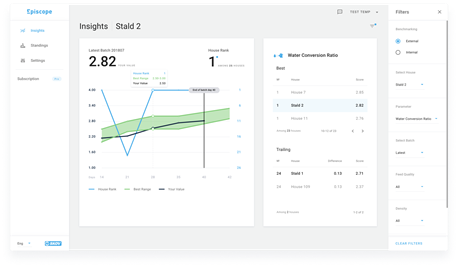 "With our dedicated solution, farmers all over the world can benefit immensely from data-driven farming and IoT technologies. Comparing key measures to other broiler producers helps them not to fall behind the competition, and to be certain that the investments pay off. We have engaged WaveAccess to make sure the service can be used to its full potential. We have worked together for almost a year, where WaveAccess has proven to be a very professional development team that is not afraid to challenge the solution suggested," comments Esper Sejersen Riis, Project Manager at SKOV.
"Regions like Europe and the US are already observing a strong bend towards digital farming – by applying tools and services that help increase productivity rates and declining expenses. Our team is honored to be a part of a project that can really drive growth in the farming community. We look forward to continuing our fruitful cooperation with SKOV on expanding the Episcope functionality," – says Stefan Pedersen, Managing Director at WaveAccess Nordics.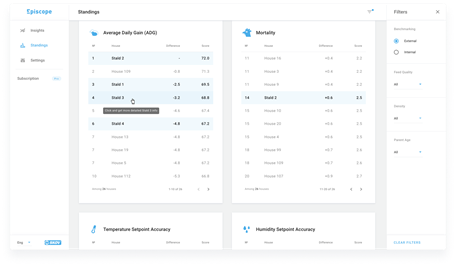 The Episcope benchmarking service is a great help to Danish farmers boosting animal agricultural production and delivering greater level of accuracy, consistency, safety and reliability. An efficient, accessible and simple-to-use tool can help deal with such a comprehensive challenge as feeding a growing population, while adapting to a competitive landscape and also keeping up with environmental sustainability.
Let us tell you more about our projects!
Сontact us:
hello@wave-access.com

+1 866 311 24 67 (USA)
+45 20 55 62 22 (Denmark)
+49 721 957 3177 (Germany)
+44 7770 395633 (United Kingdom)