Published September 1, 2021
WaveAccess took part in the development of the MyPlasticDiary web application MVP, which aims to make it possible to track and control your level of plastic consumption, find the nearest recycling points and thus reduce your plastic footprint.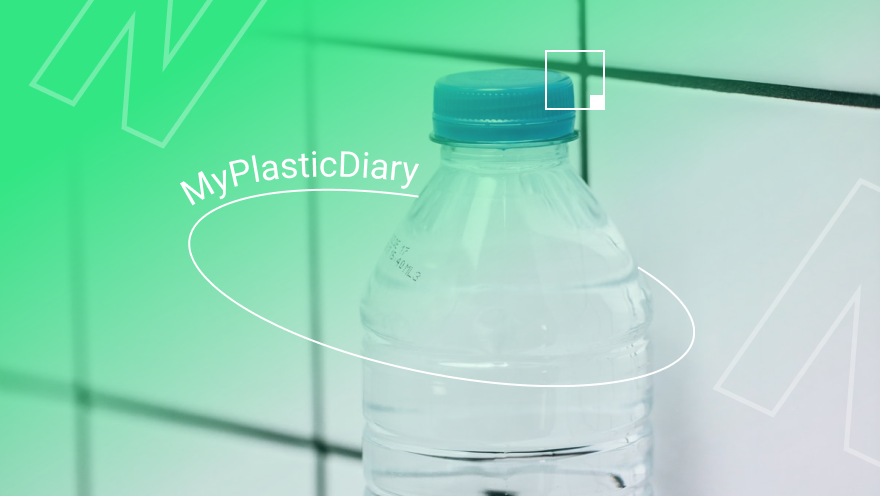 WaveAccess AI-team trained the application to recognize plastic packages by image and label text and determine the type and weight of the plastic they contained using computer vision algorithms and NLP (Natural Language Processing). MyPlasticDiary founders have received a grant to create an MVP from Innovate UK, the UK innovation agency. At the moment, they are in search of investments for further work.
As part of a pilot project WaveAccess implemented milk packaging recognition and presented a UI demo (frontend development was carried out on React). The system was trained on images and descriptions from the dairy products section of the online store of the large British retail chain Sainsbury. In the future, the catalogue can be expanded both to other types of goods, and to the goods of any other stores.
To train the ML-model, the developers purchased several dozen different packages of milk, weighed bottles and caps separately, added a composition description and the type of plastic used to the database. The training of the system was carried out on pictures of all types of dairy products presented at Sainsbury. At the moment, the system is able to determine whether the package is made of plastic or tetra pack, the type of plastic, its weight separately for the bottle and the cap. Also, according to your zip code, you can find out about the possibility of recycling a specific type of plastic in your area and the presence of garbage cans intended for such packaging.
The founders of the startup plan to gamify their app with the ability to set goals for yourself and receive virtual prizes for achievements, as well as to share your progress on social networks to inspire others to consume more responsibly.
In the future, they plan to add barcode scanning and integration with online grocery shopping apps. Thus, users will be able to know even before buying how much plastic they will purchase along with the product they like). By storing all your purchases in the app, you can track the amount of plastic you consume and significantly reduce your plastic footprint over time.
Let us tell you more about our projects!
Сontact us:
hello@wave-access.com

+1 866 311 24 67 (USA)
+45 20 55 62 22 (Denmark)
+49 721 957 3177 (Germany)
+44 7770 395633 (United Kingdom)