Published September 22, 2021
SAP solutions automate the business processes of several verticals, they reduce the routine work, and improve connection between departments. But to use SAP to leverage data for data-driven decisions, an organization needs a smooth connection between all of its non-SAP apps, devices, and APIs with SAP.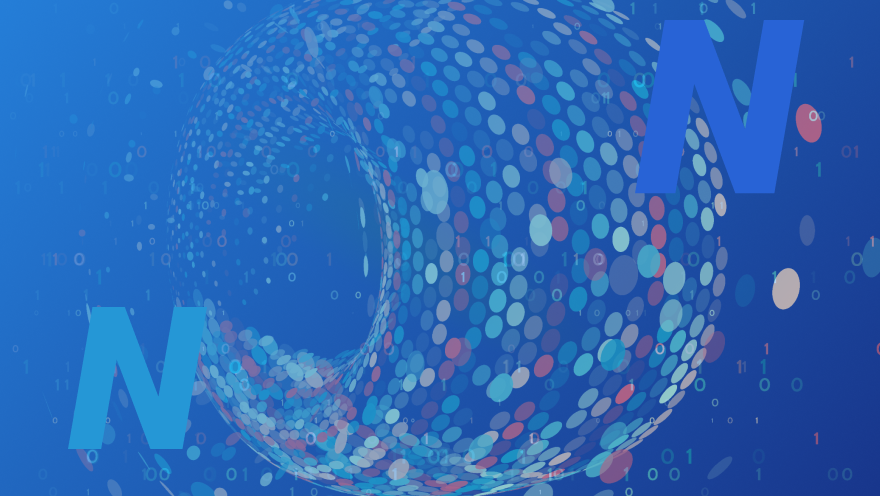 Unlike boxed solutions, we offer custom integration services on the basis of thorough analysis, and use our own ready-made solution for bidirectional integration of your applications with the SAP software.  
Once your business starts growing, your business processes will require more and more complicated software. For now, you likely utilize a range of legacy systems that prevent further growth because they are difficult to adapt, contain discordant/doubled data, or lack connectivity. WaveAccess can become your reliable partner in the development of a convenient cloud or on-premise environment, centralizing processes, and establishing a secure source of consistent data for your company's growth. We offer a wide range of integration services between SAP and non-SAP services, and here's just a few real cases. 
SAP and Dynamics 365 integration for a poultry production company 
One of our clients relied on a mixture between different SAP transactions, Excel files, Microsoft Dynamics 365 Field Service and Project Service Automation Solutions to plan, monitor and manage tasks. At this time the field service engineers who were in charge of the equipment maintenance and repair operations, were using the internal portal for reporting — which was not really flexible and efficient.
The client was on the lookout for a scalable IT infrastructure that could provide a single platform for all services and also allow for achieving a highly transparent system in the task planning and execution stage of work.
Setting up a custom data integration between the SAP and the Microsoft Dynamics 365 systems would address the issue effectively. To bring the idea to life, the client invited the WaveAccess team. The integration helped eliminate the time consuming and costly procedure of hopping between systems to gather all the data, and precluded the need for manual data entry. Data from dynamics is automatically synced with SAP. And now a two-way synchronization covers contacts, accounts, products, time entries, work orders and custom entities.
Integration between SAP and industrial apps for tire production

Full-Cycle tire production requires a variety of solutions and integrations. To ensure the success of the production cycle, our client needed a complex network integrating both, specific software and the Internet of Things: 
Industrial hardware devices with OPC interfaces integration

Real-time reporting

Integrations with minor devices (barcode scanners, portable devices, beacons)

SAP platform integration
To solve the problem, we used an integration service that could handle 100 messages per second so the client could get clear reports from their production lines, track the PLT performance, and get analytical reports about their inventory state, raw materials consumption level, and more.
Integration between SAP and iOS devices for a major metallurgy company
Previously, customers and managers of our client used to send and receive *.CSV files with orders and price lists via email. The management of such a flow took too much time, and sometimes managers even needed to request documents again and again. As the company focused on the balance between modern technologies and knowledge, the client decided to place and manage orders via mobile devices (iPhones, iPads).
WaveAccess developed a full procurement management mobile service for an internal document exchange and corporate procurement system. The solution allows users to place and track orders (Client's Name, Order Cost, Deadline), record changes, and administer user roles. The mobile client is integrated with central SAP installation, and can be used in the offline mode. The integration with SAP was implemented via SUP.
Integration of SAP and Windows Form Application for an Eastern Europe based oil company
Our client's product catalogue is a web application based on WinForms App and connected with SAP. The project was developed to integrate the catalogue and the laboratory information-management system of the company's branches, and to ensure the integrity of the company's data.  
What steps were taken: 
We ensured that any change, like creation, editing, or deletion in the product guide that affects SAP components is only performed following a query from the SAP

All user interfaces of the Windows Forms Application and web application that make it possible to edit values in the product guide's WinForms App components have the built-in capability to switch into "read-only" mode
Additional fields for storing codes and displaying product names from the SAP guide have been introduced to the database and the user interface of the Windows Forms Application guide
Bidirectional data exchange has been provided:
SAP - WinForm App: when the guide is first filled out and when data is changed on the SAP side

WinForm App - SAP: only when confirming the processing of a query from the WinForm App side
All information exchange operations are recorded on the WinForm App side.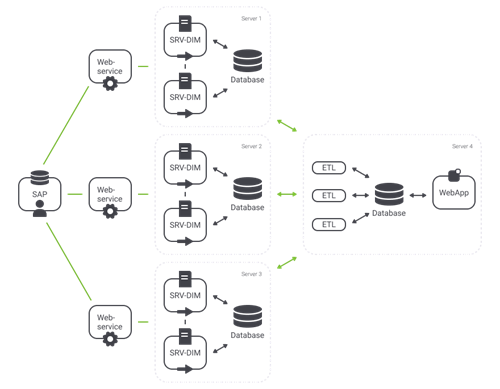 ***
System integration helps you save time and money, and benefit from reliable sources of data. Earlier we shared an article on how to further optimize your company's expenses by implementation of Open Source solutions instead of commercial technologies.
Let us tell you more about our projects!
Сontact us:
hello@wave-access.com

+1 866 311 24 67 (USA)
+45 20 55 62 22 (Denmark)
+49 721 957 3177 (Germany)
+44 7770 395633 (United Kingdom)