Published July 24, 2019
WaveAccess is expanding its presence in Western Europe. The office in Karlsruhe was opened together with the German partner company RD-Software. WaveAccess Germany offers a team of top-tier IT specialists, and a hybrid team approach.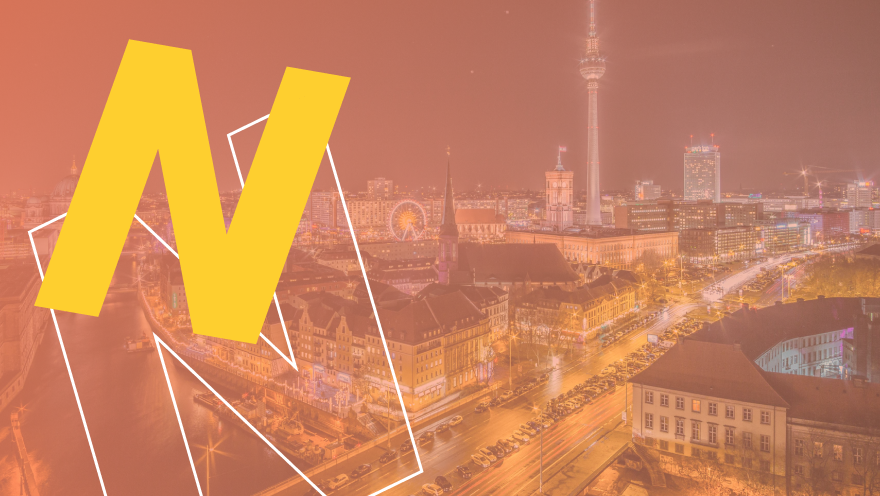 WaveAccess, an international developer of complex software solutions, is expanding its presence in Western Europe. The office in Karlsruhe was opened together with the German partner company RD-Software. WaveAccess Germany offers 350+ IT experts, a portfolio of 300+ projects implemented for 16+ industries, and a hybrid team approach that has already proved to be effective. WaveAccess and RD-Software have been implementing joint projects for German companies since 2001, which helped gain a deep understanding of the local market. Denis Assanbaev, RD-Software founder, was appointed as the head of the office.
Rates of Information and Communication technologies development in Germany outpace other economic areas. In 2018, the German IT industry (software, IT services, and equipment) generated a revenue of roughly 89.9 billion euros (revenue for 2019 is expected to reach 92.2 billion euros), while the business- and IT services market volume amounted to 40 billion euros. By the number of Internet users, Germany is at the top of the Western European countries list: more than 66.5 million people above the age of 10 have access to the Internet, meaning 90% of population is online. As of the end of the last year, Germany ranked second among the leading countries exporting high-tech products. 
However, Germany lacks around 315 thousand specialists across the fields of technical and natural sciences, according to the Institute of German Economy. The German's digital association Bitkom expects the IT market to have another 40 thousand new jobs in 2019. Among others, state institutions and municipal structures are experiencing a special shortage of specialists.
These factors explain the growing interest of the German business community in IT outsourcing. As IDC research states, the most commonly outsourced services are IT monitoring, cloud services management, IT infrastructure management, data center services, and remote user support.
The German market has been instrumental in selecting a new development region for WaveAccess. The company's office was opened in Karlsruhe in Baden-Württemberg – the federal state is famous for an abundance of high-tech clusters, and significantly outstrips other EU countries in terms of R&D funding.
WaveAccess founder and CTO Ilya Feigin notes:
"Opening the office in Germany is another step in the strategy to consolidate WaveAccess' presence in the Western European market. After years of working together with our partner, RD-Software, we decided to join our efforts. The focus remains the same – development of complex custom IT projects. Priority technological areas embrace developing the machine learning and AI based solutions, creating IoT and RPA projects, implementing blockchain technology, developing and customizing CRM systems".
Denis Assanbaev, head of WaveAccess Germany
Denis Assanbaev, founder and managing director of RD-Software, who is a software development expert with more than 30-years German market expertise, was appointed as the head of WaveAccess Germany:
"According to recent data, the volume of outsourcing in the three largest German-speaking countries – Germany, Austria and Switzerland (so-called DACH) – is 3.2 billion euros. Over half of the German companies, with 2500+ employees each, cite a lack of in-house resources as the main reason for the growing demand for IT outsourcing. We are here to help: our team boasts skilled developers and architects, experienced project managers, analysts and other specialists with rare competences. And, of course, we have a wealth of experience in project development for German companies. WaveAccess Germany intends to become the strongest market player, taking the position of a reliable strategic partner of German business".
Alexander Tarabrin, Sales Director, also joined the German office team:
"Time-to-market acceleration, cost optimization, lack of relevant knowledge and skills are the critical factors behind the trend of outsourcing development in Germany. Choosing the right technology partner is crucial. IDC survey has shown that German companies focus primarily on flexibility and services quality, development opportunities using advanced technologies (machine training, IoT, etc.), industry knowledge and experience, innovative culture and R&D investments, as well as the local presence, when looking for an IT service provider". 
2019 has been declared the year of Artificial Intelligence in Germany. The country plans to become a leader in the field of AI, attracting the world's best specialists, including those in the field of machine learning, machine vision and robotics. Development of the machine learning and AI based systems is one of the WaveAccess core competencies. The team introduced its expertise to the local audience at the ML Conference in Munich on June 17-19.
Let us tell you more about our projects!
Сontact us:
hello@wave-access.com

+1 866 311 24 67 (USA)
+45 20 55 62 22 (Denmark)
+49 721 957 3177 (Germany)
+44 7770 395633 (United Kingdom)