Published July 2, 2018
WaveAccess and Health Samurai sponsored the first interactive conference on the HL7 FHIR standard of healthcare data exchange. FHIR STARTER gathered over 100 attendees, including Grahame Grieve, the inventor of FHIR. Here are the conference's key takeaways.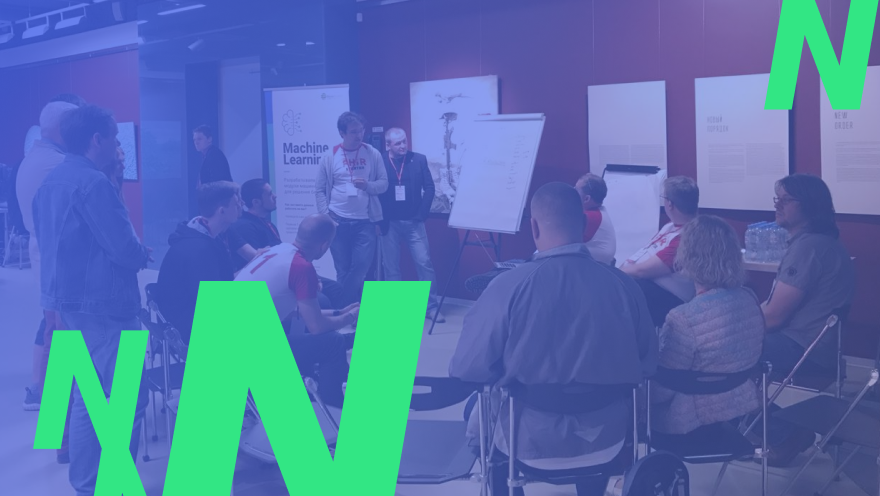 June 25-26, Saint-Petersburg held the first interactive conference on the HL7 FHIR (Fast Healthcare Interoperability Resources) standard of healthcare data exchange. FHIR STARTER gathered more than 100 Healthcare IT experts, medical institutions' representatives, and young specialists.
The event's key speakers were Grahame Grieve, inventor of FHIR and project lead of the FHIR Core Team, and Lloyd McKenzie, a member of the FHIR Core Team and an  information architect with globally recognized expertise in healthcare data modeling and design. Participants discussed workflow optimization in medical institutions, advantages of FHIR, the standard's philosophy and architectural concept. At the Connectathon section, attendees worked directly with members of the HL7 FHIR core team on the standard and its implementation.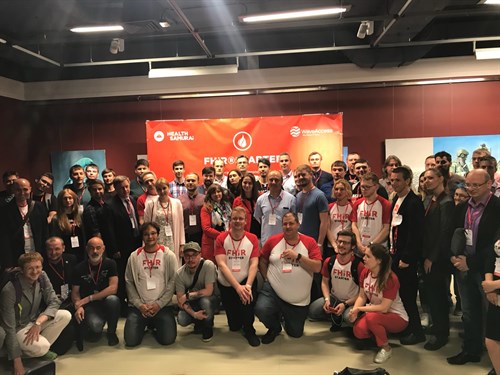 In his opening speech, Grahame Grieve told the story behind the standard, the power of the tool, and thanked the community for support. He also encouraged the participants to take part in the global community of FHIR developers: every engineer is welcomed to join, learn, participate, and to share globally.
"It is our first aim as experts to both grow the technology leadership, and to cumulate the experience which everyone will be able to benefit from", said Mr. Grieve. "It is good to know that more and more brilliant companies make huge steps in Healthcare IT implementation".
Attendees presented their relevant projects and discussed the perspectives of medical automation solutions. 
"The city got used to major IT events. However, today is the first time for so many Healthcare IT experts and developers to gather and to share their experience in a single place. This is no surprise because there are great universities and IT companies here, and a strong tradition of delivering quality IT products. Health Samurai (the general sponsor of the event) is the evangelist of FHIR standard, having developed dozens of healthcare apps. The other general sponsor is WaveAccess who offers complex machine learning based projects for healthcare worldwide. It was just the matter of time that the globally renowned Healthcare IT experts come here", — said Pavel Smirnov (Health Samurai CEO) on the FHIR STARTER opening.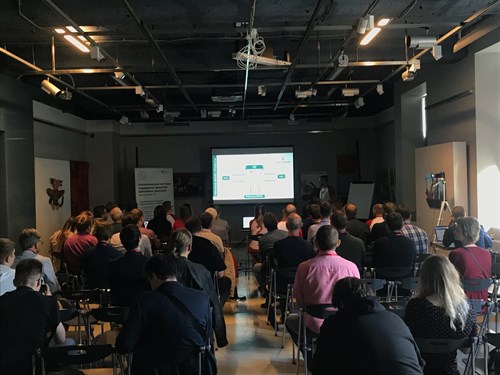 Eugene Kogan, the vice president of information technology of MIAC, was speaking about  the experience of FHIR implementation in Saint Petersburg. His company, Medical Information and Analytical Center, manages such tasks as regulating the informatisation of state healthcare, it sets the rules for state informational healthcare systems and institutions, ensures the gathering and analysis of medical statistics. And he acknowledged that things are progressing in these fields. One of the results is that a unified system of exchange for medical test results has been created. This helped to optimize the amount of integration between systems, along with the time needed to maintain them.
But, the main aim of the MIAC is to generate value for people, according to Kogan. That's why the plans are bigger: to create an electronic health record for patients and then the integral anamnesis. This method of delivering and visualizing medical data can help healthcare specialists work more efficiently. FHIR standard best suits medical systems integration and workflow automation. There's another reason for choosing it: being an open source platform, the standard can be supported by most developers in a timely manner. This will keep fair competition between healthcare software development companies.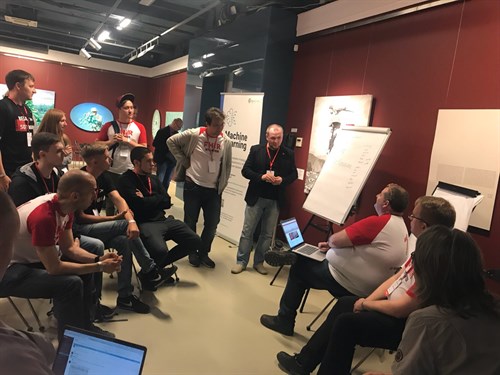 During the two informative conference tracks, guests learned more about FHIR architecture. Lloyd McKenzie told about his experience as a member of the FHIR Core Team and a senior consultant for Gevity Inc., based in Canada, discussed FHIR implementation issues for legacy systems and shared the difference between US and Canadian practices.
McKenzie has claimed flexibility of messaging among one of the important advantages of FHIR. "A developer can combine such approaches as REST, messaging, and documents, not being stuck in a single paradigm". Another FHIR benefit is the open source code that allows for optimizing projects' costs.
Among other topics there were relevant cases based on machine learning. Senior Vice President of Engineering at WaveAccess Alexander Azarov spoke about development of artificial intelligence based analytical systems for medical decision-making support. These systems already help detect cholesterol plaques on the ultrasound videotapes; predict diagnoses and risks of diseases, and help doctors to spend time on decision making instead of gathering data.
Connectathon became an environment for experts to merge into more sector-specific problems and collaborate with FHIR founders. The interactive spirit of FHIR STARTER was highlighted by the quiz game. WaveAccess CTO Ilya Feigin offered guests questions about FHIR, using myQuiz quiz plaform. Everyone could check their takeaways and learn more.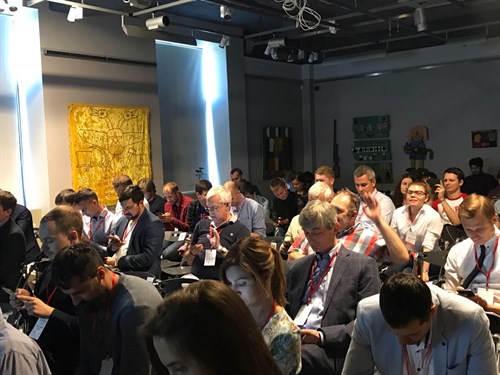 FHIR STARTER 2018 speakers were from Health Samurai, WaveAccess, Robomed Network, TilTech, Netrika, Medlinks, MIAC. 
WaveAccess and Health Samurai sponsored the event. We thank our speakers and our attendees!
Like all global FHIR conferences and meetups, which have been held for several years in the USA, this event is going to become annual. The participants agreed to meet again next year to share their experience and to solve new challenges.
Let us tell you more about our projects!
Сontact us:
hello@wave-access.com

+1 866 311 24 67 (USA)
+45 20 55 62 22 (Denmark)
+49 721 957 3177 (Germany)
+44 7770 395633 (United Kingdom)