Published April 23, 2013
Microsoft Dynamics CRM can be greatly expanded by adding different features necessary for each individual company. We rated CRM add-ons that are requested by MS CRM users more often than others.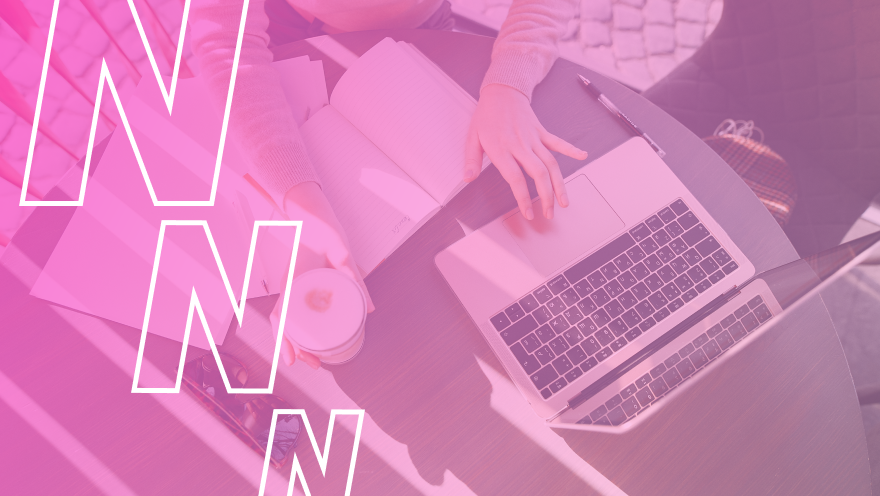 Microsoft Dynamics CRM can be greatly expanded by adding different features necessary for each individual company. We rated CRM add-ons that are requested by MS CRM users more often than others.
1. Microsoft Outlook Integration
Microsoft Outlook is the most popular mail service among Microsoft CRM users, that's why there was a need of integration since the earliest CRM versions appeared. Microsoft Dynamics CRM and Microsoft Outlook Integration provides users with a number of options:
CRM Address book can be used to send emails to customers whose cards were instituted in Microsoft Dynamics CRM
Data updating: users can edit customer records, tasks and messages both in the Microsoft Dynamics CRM web client and in the Microsoft Outlook client
E-mail monitoring: send and receive messages via CRM
Off-line mode: you can work with the data without access to the server by editing the local copy of the data
Demo shows how Microsoft Dynamics CRM 2011 works inside Microsoft Outlook, making it easier than ever to keep track of customer information: http://www.youtube.com/watch?v=3OvgJga5QHM
Now there are a lot of integration add-ons, for example, by Microsoft or by CRM Software Solutions.
2. Phone Integration
Features set depends on the type of call center or PBX system. The most requested functions are:
Ability to make a call to a customer  directly from Microsoft Dynamics CRM by a single mouse click
Automatically forward external phone calls from customers to the Microsoft Dynamics CRM users assigned to them
Pop-up the Microsoft Dynamics CRM form with information about the caller immediately before the call begins
Record all phone calls in Microsoft Dynamics CRM and listen to them on demand
There are a lot of solutions, too. For example, by WaveAccess.
3. Microsoft SharePoint Integration
Microsoft SharePoint is a popular platform for collaboration and content management. After the integration with MS CRM, user can create, retrieve, view, and delete documents on a server that is running SharePoint, from Microsoft Dynamics CRM.
Microsoft Dynamics CRM integration with SharePoint Server is enabled by default, but Microsoft recommends to extend the functionality.
4. MailChimp Integration (e-mail marketing)
MailChimp - simple and reliable platform for e-mail marketing. MailChimp & CRM integration allows to:
Send mails directly from CRM, using existing contacts from CRM
Track email statistics, such as sendings, successful deliveries, openings, clicks, bounces etc.
Transfer statistics into CRM
MailChimp Integration you can get at MailChimp and PowerObjects.
5. Microsoft CRM Gamification
Gamification add-on introduces game elements into CRM and increases user adoption. As a result, working with CRM becomes a new command team sport. The application allows you to assign a specific number of points for necessary actions in CRM (add a contact, update the phone number, call, etc.).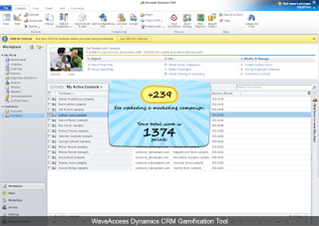 Gamification add-on forms CRM user rating according to the number of points. You can set the title awarded after getting a certain number of points, for example, Novice, Master, Expert, etc., or create customized corporate ranks.
You can download CRM Gamification Tool for free at WaveAccess.
6. Business cards scanning
Scanning add-on can scan business cards and shows results as a database with fields: name, company, title, contact details, etc. information contained on the card.
Application also allows to get data from this database and transfer it into CRM.
You can get business card scanning solution, for example, at ms-dynamics-crm.
7. Documents creating
Documents creating add-ons allow you to create documents (doc, docx, pdf, ...) with data from CRM and manage them. Application works with both standard and custom objects. Thus, it is possible to create, for example, invoices and other complex documents.
Key features:
Ceation of Word documents with data from MS CRM
Sending documents as attachments via e-mail
Converting documents created in formats pdf, xls, doc, docx, odt
With this feature user can, for example, open an account and get an overview of all related documents.
There are a lot of Documents creating solutions, for example, DocumentsCorePack by Mscrm-addons.com
Let us tell you more about our projects!
Сontact us:
hello@wave-access.com

+1 866 311 24 67 (USA)
+45 20 55 62 22 (Denmark)
+49 721 957 3177 (Germany)
+44 7770 395633 (United Kingdom)