Published July 22, 2021
Traditionally in July WaveAccess celebrates the Company Day. We have a lot to tell you about: dozens of new projects, expanding our presence in Europe and, of course, new products in our portfolio! Let's revisit everything that made this year memorable.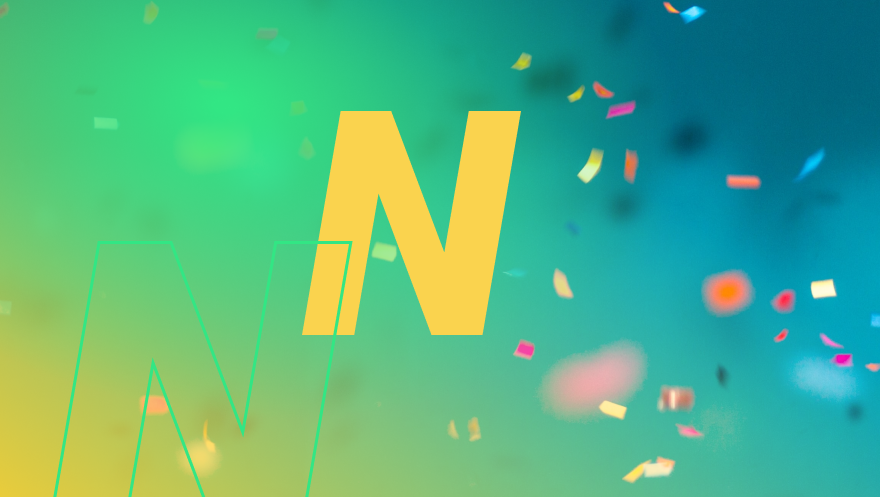 Over the past year and a half, the business models used by organizations around the world, including IT, have changed dramatically. But WaveAccess was ready for the challenges of the times. Distributed teams, remote work, an open corporate culture, and investment in people were at the forefront of our company's thinking long before the pandemic. Perhaps that's why 2020 was a year of accomplishments and big plans for our future. 
Product portfolio 
Perhaps the big news for this hour is the development of a new product at WaveAccess — ValueAI, an off-the-shelf Artificial Intelligence for application processing. This platform will help companies who are just planning to try AI in their processes, get started without additional costs and understand the quality of their data. The product will be suitable for companies whose data cannot be put in the cloud for security reasons (because if desired, ValueAI can be installed on your server with no online access). 
myQuiz, our online quiz platform, keeps rocking! We now have more than 3.5 million registrations, and that number is growing. Major banks and sports arenas are among the platform's users. 
XLTools, a set of add-ins for fast problem solving in Excel, has a new website. The product is growing: its sales have doubled, and the site is visited by several thousand users a day.
International presence
WaveAccess is expanding its presence in Europe: this time, our new office location is in the United Kingdom. When we first started working with that country, there were only 60 of us. Today there are 600 of us, and we are ready for projects of any complexity using cutting edge technology.
A new office was also opened in Jutland (a province of Denmark), which would not have been possible without the systematic work of our Danish colleagues, whose team doubled in size. You recall that our first European offices were opened in Denmark in 2018, and a year later we opened our next office in  Karlsruhe, Germany. We send our greetings to our European colleagues!  
Awards and Accolades
WaveAccess joined the ranks of SmartMarket's accredited partners, becoming one of seven developers who have proven a high level of professionalism in creating "smart apps" - smart applications for Sber's open platform. WaveAccess can create any canvas apps for SmartMarket by order of third-party companies.
SyncIT, a platform for data migration and system integration, received registration in the Register of Domestic Software. Now companies that need import substitution will be able to use this product in their projects.
The smartapp based on myQuiz has already become one of Sberbox's popular apps, taking third place in the "Monetization" category at the recent smart app competition for Sberbank's set-top box.  
Standards and Compliance
The company successfully passed the planned recertification audit of Information security management. The results confirmed compliance of the WaveAccess's information security management system with the requirements of ISO/IEC 27001:2013. Last June, the company was audited for compliance of its corporate quality management system (QMS) with the requirements of ISO 9001:2015, and the certificate itself is valid until 2023. 
Company life
This year we held our first ever hackathon - WaveAccess Productivity Hacking. The idea of the hackathon was in the air for a long time, but only after the pandemic, when they started to remove restrictions gradually, we were able to hold a full-fledged event IRL. Any WaveAccess employee could join a hackathon team, and we've got 13 teams competing for titles! Those who chose not to join a team could root for their fav team as online spectators.
We also have an in-house training system and a technology lab, where colleagues test new technologies and share experiences gained in projects. We continue to invest in people: English courses, leadership development, internships are available to WaveAccess employees. 
What started 21 years ago as a small team, and now we've gradually grown into a company with branches all over the world. We are now being enriched with new people and projects, and are happy to shape the future for our clients — and ourselves! 
Happy birthday, WaveAccess! 
Let us tell you more about our projects!
Сontact us:
hello@wave-access.com

+1 866 311 24 67 (USA)
+45 20 55 62 22 (Denmark)
+49 721 957 3177 (Germany)
+44 7770 395633 (United Kingdom)