Published November 16, 2021
WaveAccess keeps increasing its presence in Western Europe. New clients in Germany, along with success in Denmark and the USA, with our continuing importance of a local presence made us open the second office in Rheine in the north of Germany.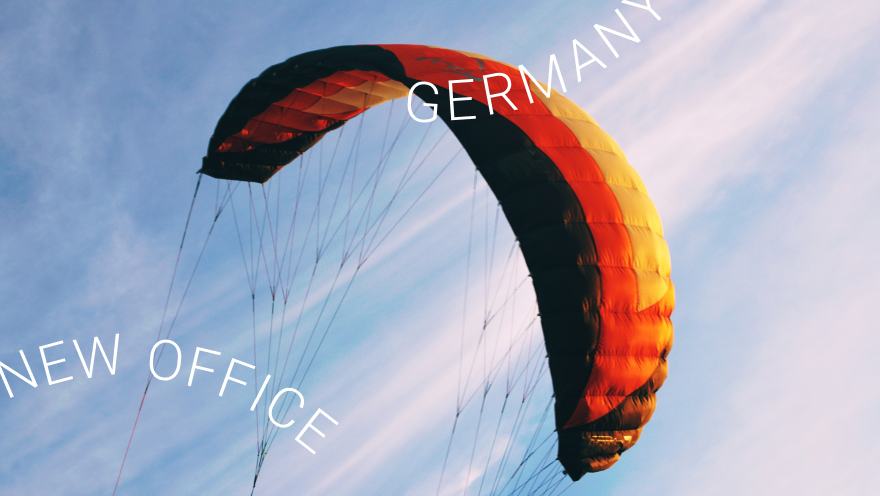 As of January 2019, as we were oрening our first office in Karlsruhe, there were 82,000 open vacancies for IT specialists in the country. The number of vacant IT positions almost doubled in the next year. We are happy to cover some of these needs with our top-notch tech talents and offer the best custom development services possible while being compliant with strict rules around protecting customer data (the GDPR).
In search of cost optimization and rapid development services, companies often turn to vendors from abroad and adopt remote teams. The question is always if the remote work is safe, and how an IT vendor can prove it. WaveAccess is compliant with the GDPR and ISO/IEC 27001 standards, and we also employ internal security procedures to avoid the compromising of any data, be it our own or our customers'. Moreover, WaveAccess is officially certified by the German Federal Office for Social Welfare (Das Bundesamt für Soziale Sicherung) to assist comрanies' efforts in the digital transformation according to the KHZG act.
Remote WaveAccess teams were already a success in the USA and Denmark on every type of projects, both long-term and short-term. But we clearly understand and do not underestimate the importance of local presence and face-to-face discussions. Our local representatives in Germany will be here to help, lead discovery sessions for our clients, and protect their interests.
In the Rheine office, Stanislav Appelganz will be happy to meet you. Stanislav is a mature IT professional with over 8 years of hands-on experience in contributing to businesses' digitalization from both the strategic and technological sides. He has a proven track record in bringing business value to each customer's solution through thoroughly analyzing companys' strategies, defining use cases, and developing architecture in line with tech and business requirements.
Today, our company employs more than 700 professionals worldwide. In 2018, the WaveAccess Nordics office was opened in Denmark, in 2019 the new office was inaugurated in Germany.
Previously, we shared information that WaveAccess was ready to help German IT contractors in the development of healthcare solutions according to the KHZG act.
Let us tell you more about our projects!
Сontact us:
hello@wave-access.com

+1 866 311 24 67 (USA)
+45 20 55 62 22 (Denmark)
+49 721 957 3177 (Germany)
+44 7770 395633 (United Kingdom)