Published August 1, 2021
August 1, 2021. WaveAccess Nordics is proud to announce and welcome Thomas Lundbye as the company's Sales Manager.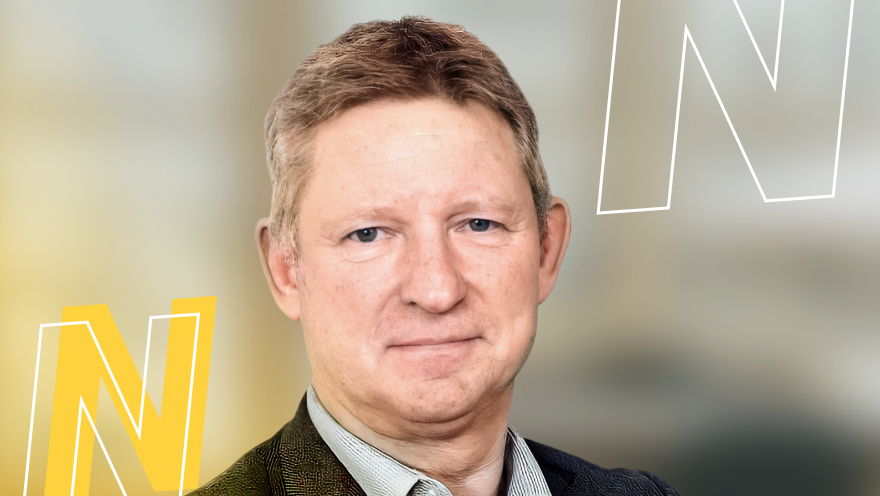 Mr. Lundbye has 10+  years of experience in sales, digital business strategy, data value, MarTech. Combining this with a proven expertise in turning his understanding of different business' software needs, results in obtaining the right resources to solve specific problems and the timely delivery of the best suited IT solutions.
At WaveAccess he will be responsible for exploring new verticals where WaveAccess could help companies and professionals from C-level to Software managers achieve their goals via outsourcing business focused software development.
Having started his career as a sales manager for local trading companies in Saudi Arabia and Oman, Mr. Lundbye subsequently took a seat on the opposite side of the table when he joined Dansk Supermarket as a buyer. The in-depth knowledge of negotiation that he gained in this job, he continued to practice at FBD (Coop) where he held the position of category manager. This role also offered him the opportunity to work directly with marketing and sales strategies and to build trusted relationships with producers across Europe. After a four year stay in Bali, Indonesia where he founded and ran his own business, he returned to Denmark to embark on a career in sales and marketing.
Within 10 years prior to joining WaveAccess Nordics, Mr Lundbye was a senior digital strategist at InboundCPH, engaged in business development at Novicell ApS, served as senior digital advisor for IH Nordic A/S and headed Your Interface ApS.
Mr. Lundbye has graduated from Aarhus University with a bachelor's degree in Economics, a master's degree in Rhetoric and has an MBA in Marketing.  He was also a board member of Multicultural Business Women, Danish Direct, and Det danske Spejderkorps between 2010 and 2019. 
WaveAccess Nordics is a branch of an international software development company with offices in Russia, USA, Germany, Denmark and Great Britain, four development centers and more than 600 employees. The Nordics' offices are located in Copenhagen and Viborg. 
Let us tell you more about our projects!
Сontact us:
hello@wave-access.com

+1 866 311 24 67 (USA)
+45 20 55 62 22 (Denmark)
+49 721 957 3177 (Germany)
+44 7770 395633 (United Kingdom)