Published February 4, 2020
Microsoft Azure based web service myQuiz has become a platform for "Fan of the Match", a series of quizzes arranged by Vodafone at the 24th Arabian Gulf Cup. Over 13,000 soccer fans competed for prizes during the tournament.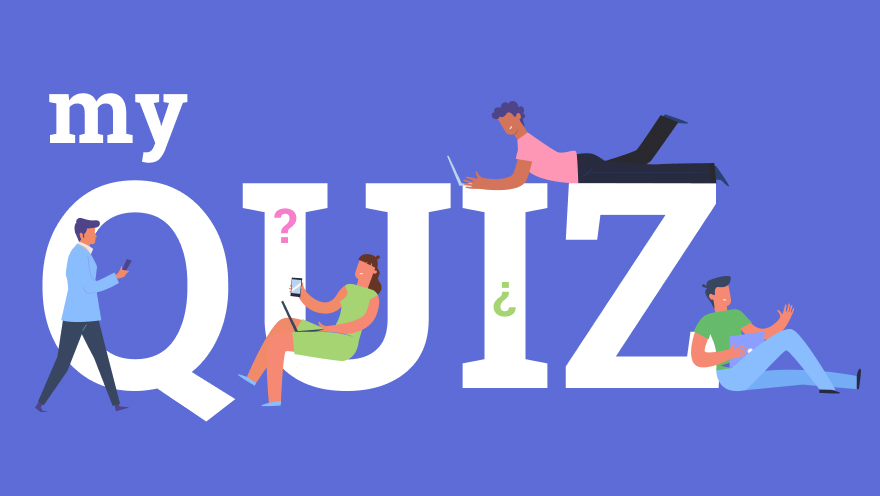 Qatar hosted the 24th Arabian Gulf Cup at the end of 2019. National teams from eight Arab countries met in the three main Qatar stadiums: Khalifa International Stadium, Al Janoub Stadium, and Abdullah Bin Khalifa Stadium seating 48,000, 40,000 and 12,000 people respectively.
Each one of the 15 matches of the tournament was accompanied by a sports quiz. A series of quizzes called "Fan of the Match" was arranged by the sponsor of the Arabian Gulf Cup, Vodafone, one of the world's largest mobile operators. During halftime, the company invited tournament visitors to test their knowledge of Arab soccer history, teams and players, fighting for the prize – an iPhone 11. The web service myQuiz, developed by WaveAccess, was chosen as the platform for conducting quizzes.
Fans used their mobile devices to access the quiz web link displayed on large monitors. Each quiz included five questions with multi-choice answers, and the winners were selected based on the speed and correctness of their answers.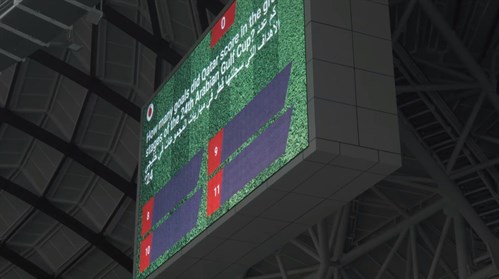 Thanks to Microsoft Azure cloud and WaveAccess' expertise in web application development, myQuiz has become a tool for the new communication landscape. The platform unites users with an exciting game and access to new knowledge, and allows business to talk about itself in a non-trivial way and to receive live feedback from the audiences of both online and offline events on any scale.
The advanced myQuiz event interface accommodates games to be displayed on high-resolution screens, projectors, and media cubes in any venue. The UI supports any browser and does not require application installation. Players can join the game from anywhere using their smartphones, tablets, laptops, and PCs – all that is required is Internet connection. The quiz can be branded, added to social networks, YouTube, a website, or integrated into a mobile application. In addition to questions, myQuiz supports interactive promotions, links, and videos.
"The new media consumption structure requires a new channel that will allow business to set up an effective two-way communication with their audience. myQuiz has become such a channel. This tool incorporates everything that modern users value so much: pace and dynamics, mobility, interactive format for new knowledge, pleasure, and gamification. The compact and universal format made myQuiz a part of not only major sporting events, but also product releases, movie premieres, significant openings, and educational projects," says Ilya Feigin, creator and mastermind of myQuiz.
myQuiz is based on Microsoft Azure and .NET technologies, enabling the reliability, availability, speed, and scalability of the game. The platform can support up to 40,000 concurrent players per event and is perfect for engaging with fans and advertising sponsors.
Among the regular users of myQuiz in the USA, countries of Western Europe, and the CIS: Microsoft, ASUS, MSI, IEEE, WWF, ESET, Qatar Airways, Yamaha, Wrike, Helly Hansen, etc. The project was recognized as the winner of the Microsoft Partner Awards 2019 in the Media & Communications category.
Let us tell you more about our projects!
Сontact us:
hello@wave-access.com

+1 866 311 24 67 (USA)
+45 20 55 62 22 (Denmark)
+49 721 957 3177 (Germany)
+44 7770 395633 (United Kingdom)