Published July 26, 2019
If you are looking for a solution to integrate information systems quickly and seamlessly, Wave.Integrate platform – a customizable tool for data migration and synchronization – is a perfect fit for you. Find out how it helped our clients.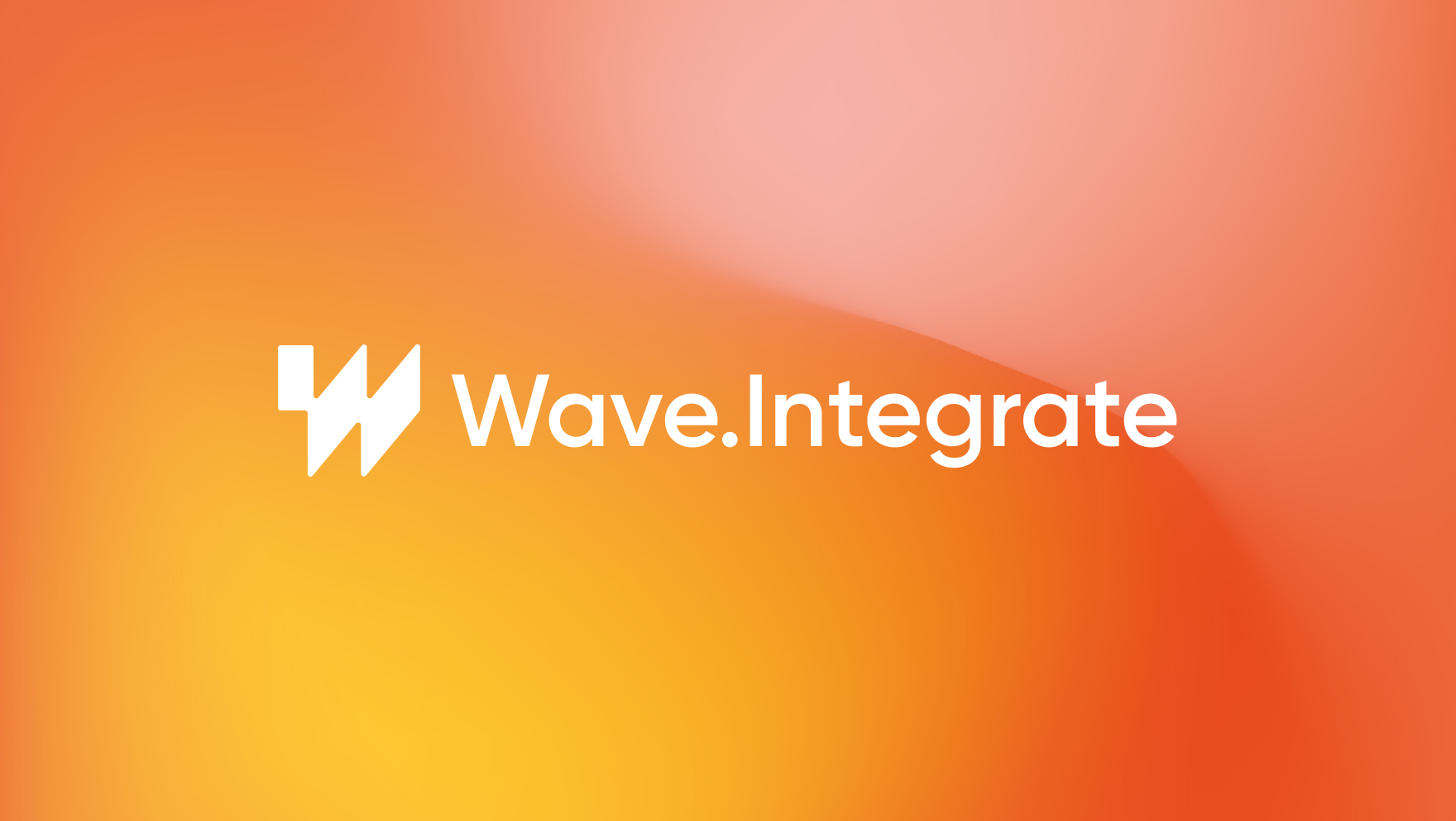 The integration of information systems is an urgent task for companies regardless of their industry, size or scale of operations. Flexible data synchronization between different sources of information allows to optimize workflows, increase transparency, enhance the efficiency of working with a growing customer base, seamlessly connect new systems, ensure reliability and speed when multiple systems work together, and deal with a number of other challenges.
Wave.Integrate is a data integration and migration platform developed by WaveAccess. The projects where the platform was implemented include: a travel operator work optimization, developing the monitoring system for industrial facilities, upgrading a client relationship management system for an insurance company. A big team of IT specialists was involved in these complex large-scale projects. However, businesses often face small tasks associated with system integration, where involving a development team is unnecessary or unreasonably expensive. In such cases, Wave.Integrate also fits perfectly, being a zero-coding universal tool for data migration and synchronization.
WaveAccess' clients have been using Wave.Integrate for more than 10 years to integrate information systems quickly and seamlessly. Law firms, e-commerce, construction and real estate companies, other companies rendering professional services are among them.
Wave.Integrate helps:
Transfer data from multiple sources to one source

Migrate:

Cloud → Cloud
Cloud → On-premise
On-premise → Cloud
On-premise → On-premise
Import data from any structured database (SQL, etc.)

Migrate data between system versions (Microsoft Dynamics 365, etc.)

Synchronize data between different IT systems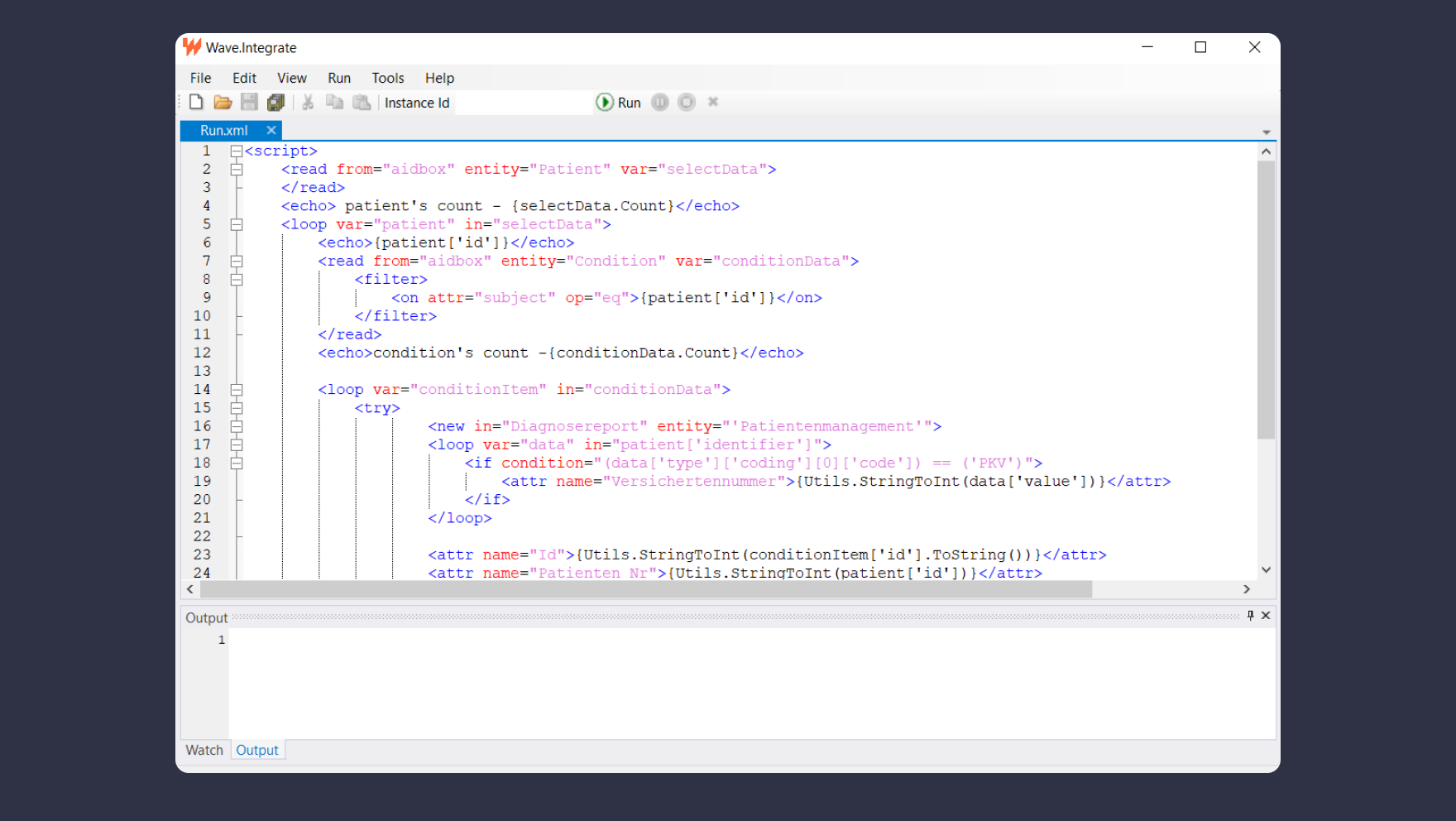 Wave.Integrate interface
The platform, as a Lego constructor, includes a set of 50+ connectors for common systems: CRM and ERP systems, databases, document exchange platforms, marketing automation platforms and others. The connector is a code which links two or more systems together. Wave.Integrate includes not only application connectors, but also technological connectors that enable to directly access databases, various interfaces, web and rest services.
Wave.Integrate is a customizable solution. One can use the Visual Script Editor that helps quickly create the logic of integration using graphic prompts, with no developers engaged. WaveAccess can also build a new connector for the company's specific needs and the required data sources.
Here are some of the cases where Wave.Integrate has brought tangible results such as optimizing resources and accelerating operational activities, while development took less than 60 hours:
Case 1: Integration of the client's database and marketing mailing system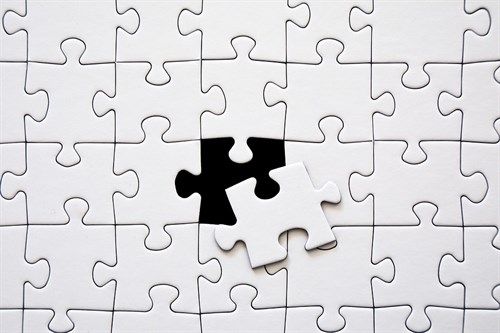 Problem: The mailing system of a large law firm based in the USA required data in a special format, which is why marketing campaigns had to be prepared manually: managers were to upload data from the contact database, convert it to the required format and transfer it to FTP, from where the system could process it. Manual processing was time-consuming, and data errors were often encountered, which delayed the launch of campaigns.
Solution: We configured a process that automated tasks and integrated the database with the marketing mailing system.
Result: Setting up an advertising campaign is no longer performed manually and takes a minimum of time, and the client can quickly respond to changes in campaign requirements.
Case 2: Synchronization of data from the mailbox with the CRM system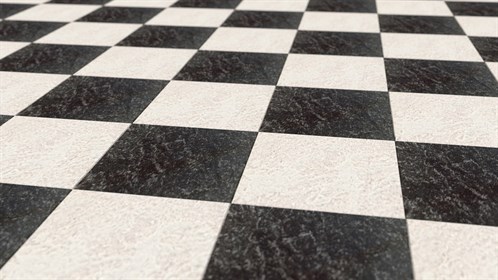 Problem: Employees of the insurance company rarely updated customer information in the CRM system. As a result, marketing campaigns did not cover the entire audience – the business was losing money. Meanwhile, managers communicated with clients by email using a Microsoft Exchange Server, and all valuable information was stored there – in contacts and email signatures.
Solution: With the help of Wave.Integrate, we have configured the processing of information from emails and CRM contacts regular automated update.
Result: Contact synchronization increased the potential customer base by more than 30%, which resulted in an increase in conversion and profit.
Case 3: Smart migration between CRM system versions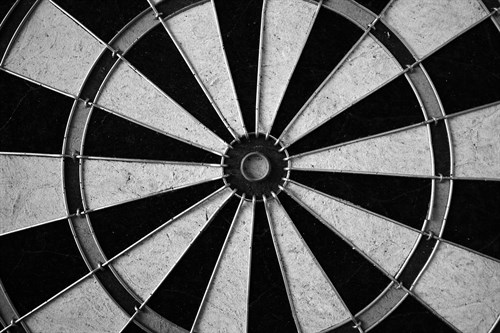 Problem: Our client, an insurance company, had been using an outdated version of Microsoft CRM. When they decided to migrate data to the newest version, it became necessary not only to choose data to migrate but also to limit the number of licenses, if possible.
Solution: Wave.Integrate' flexibility allows to transfer data from one system to another according to specified rules: only data that was no older than three years old has been migrated. The CRM user mapping was also configured: the system provides for the transfer of licenses from users who have left the company to working employees.
Result: Thanks to fast seamless migration, the company obtained the necessary contact database in the new CRM system and was able to save on licenses due to their reuse.
Case 4: Integration of a deep analytics system with an online store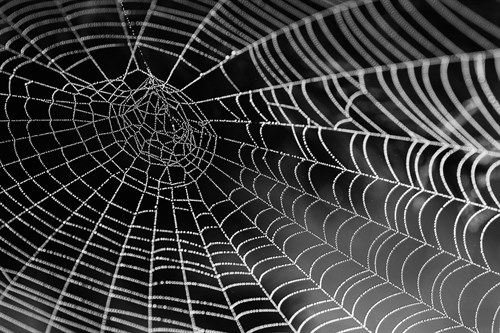 Problem: The online jewelry store was built on Magento, an open-source online shopping management system that collects order statistics. To bring together more detailed analytics, the company acquired access to the MAPP DMP system, which collects detailed data on user behavior. It was required to integrate the digital marketing platform with the store management system.
Solution: Using the ready-made Wave.Integrate connector and business logic written by WaveAccess, the client combined the two systems. As a result, data on user behavior and order information are collected in one place.
Result: Aggregation of customer data in one "window" opens up new analytical opportunities for marketers.
* * *
Benefits of Wave.Integrate include:
Data migration with final delta sync for the transfer period does not influence the work processes

Data cleaning – remove duplicate Outlook and CRM contacts

Wave.Integrate integrates any entities, including custom ones (lists, actions, etc.)

Each client has access to a large library of ready-made connectors for various information systems

WaveAccess can develop a connector to any IT system in 2-7 days

Wave.Integrate is available as an On-Premise and SaaS solution
Let us tell you more about our projects!
Сontact us:
hello@wave-access.com

+1 866 311 24 67 (USA)
+45 20 55 62 22 (Denmark)
+49 721 957 3177 (Germany)
+44 7770 395633 (United Kingdom)