Published February 25, 2015
At Convergence 2014, our CRM Gamification module was really appreciated by attendees, so we did our best to present the innovated Gamification Tool at Microsoft Convergence 2015. Check out its new features!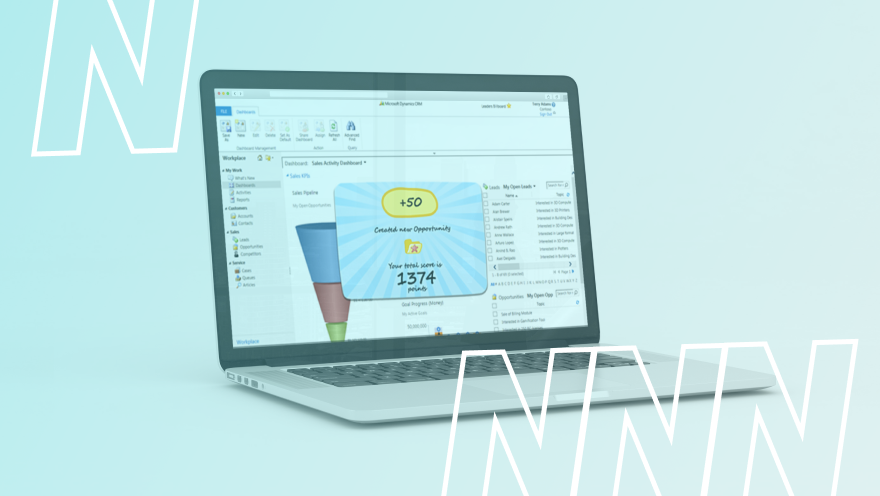 We are so excited for Microsoft Convergence 2015, which is less than one month away!
And we have prepared something to surprise you – improved WaveAccess CRM Gamification module!
WaveAccess CRM Gamification Tool is one of the best Microsoft CRM add-ons to measure user adoption and significantly increase it.
Our solution is shipped with out-of-the-box charts and dashboards that display how many points were earned for main operations (such as creating/updating accounts, opportunities, activities and so on) by users, teams or by entire organization. So after you installed Gamification Tool and it started measuring the results, you would be able to see Gamification in action.
At Convergence 2014, held at the Georgia World Congress Center, WaveAccess Gamification was really appreciated by attendees, so we did our best to present you innovated Gamification Tool.
We added the ability to create events and configure them. You can create the dashboards for each event; edit the list of participants and the list of entity fields, for which points are added; specify users which will receive notifications by email. Information on leaderboard can be filtered by event, and we also added a form of comparing users' results.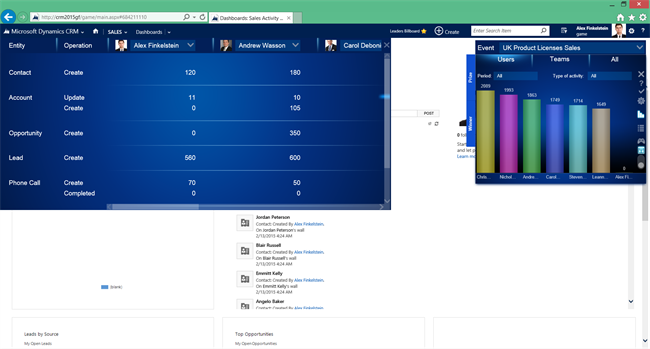 Another feature that we are going to introduce is "TV-broadcasting" which provide tracking results of the competing teams and users in real time on the TV screen. Big screen displays three pages which endlessly follow each other and show information about a prize, the top 10 players and leaders' board.
Customizable set-up of WaveAccess CRM Gamification Tool allows you to encourage and reward what you want without programming. But if you need any help, WaveAccess team will provide the technical resources and industry knowledge.
Get the most from your MS CRM! Measure user adoption and significantly increase it with CRM Gamification Tool.
Looking forward to attend Convergence 2015 in Atlanta? Take time to join us there! We would be glad to present you the demo of our powerful CRM Gamification Tool and answer any questions about it.
See you at booth #1952! Book the meeting with our MS CRM executives! 
Let us tell you more about our projects!
Сontact us:
hello@wave-access.com

+1 866 311 24 67 (USA)
+45 20 55 62 22 (Denmark)
+49 721 957 3177 (Germany)
+44 7770 395633 (United Kingdom)