Published February 27, 2019
WaveAccess developed Govori.org, an augmentative and alternative communication app. It enables people with spoken and written language disorders to learn and communicate with others in their everyday life.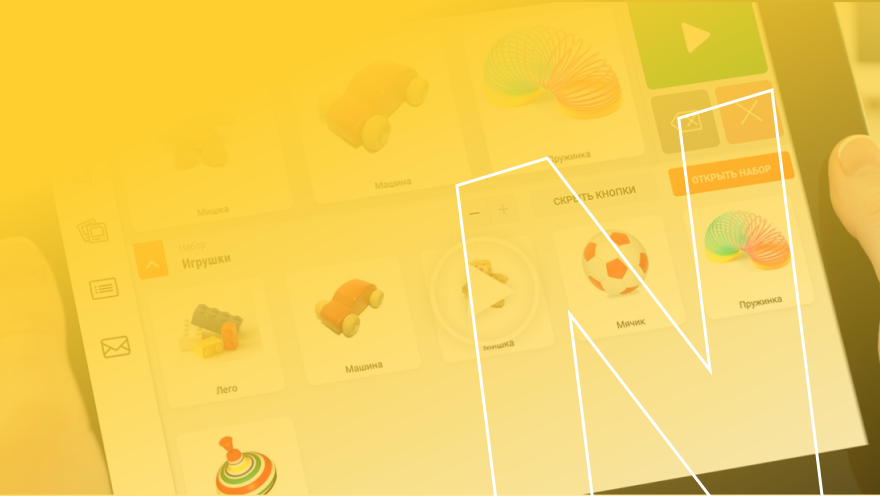 WaveAccess has developed Govori.org, a free application for augmentative and alternative communication. People with speech disabilities can use the app to facilitate talking to each other and with the people around them. This is the first online communicator for Russian users to offer this advanced functionality for free, available for desktops and tablet PCs. The project was delivered for the Orange Penguin Foundation, an American charity organization whose mission is to improve the quality of life for Russian people with disabilities through modern technologies.
A dedicated augmentative communicator developed by WaveAccess, Govori.org is designed for children and adults with impairments in the production or comprehension of spoken or written language, and for teachers of special educational establishments working with people with special needs. It is a web portal with vocabulary cards that represent objects, actions and emotions. Each card has a picture of the object and its written name that can be voiced by the app. Users can create their own cards, make sets for text-to-speech playback and templates for printing. The app enables learning, user-to-user communication, and helps users communicate with other people in their everyday life. It is the first Russian app to offer functionality this wide and available for desktops and tablet PCs for free.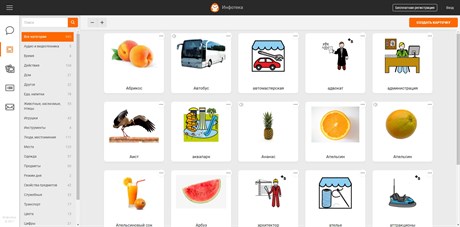 The application includes four sections: Pictures, Sets, Communicator, and Templates. The Pictures section has vocabulary cards with pictures. Here users can filter and search by category, zoom the page in and out, and create their own cards. To prepare for any topic or purpose, specific sets of cards can be made and saved in the Sets section, while the Communicator section works on building up sentences from the saved sets and turning them into speech — for actual real-time communication. In addition, it can make printable templates that can be further used in GoTalk text-to-speech devices. The online communicator assists parents and teachers in customizing the school curriculum for children with special needs.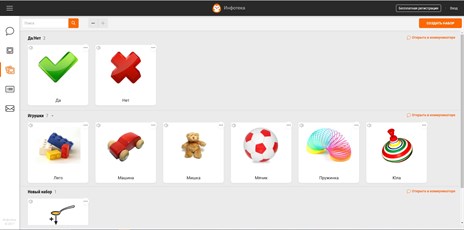 Govori.org was developed for the Orange Penguin Foundation, an American charity fund that works in Russia to help people with disabilities and special needs have more social, educational, communicational and physical capacities. It is a part of the Foundation's "Free Access" program to provide the necessary equipment and software to families, as well as to special education centers and other organizations.  
"The problem of how people with disabilities can be better integrated into society has become a more public issue," says Irina Kuznetsova, the President of Orange Penguin Foundation. "We believe that augmentative technologies can improve their lives, and moreover, that every person with special needs should be able to benefit from them on a daily basis. There is a number of software and hardware solutions developed worldwide, but they are either too expensive or have limited feature packages. WaveAccess joined us in the pursuit of making a convenient, functional and universally accessible communication tool. I would like to thank them not only for their supreme proficiency, but also for their own dedication in the matter: the WaveAccess team kept on honing and tuning the solution even after the basic functionality had been implemented — not as a vendor, but as a group of concerned enthusiasts."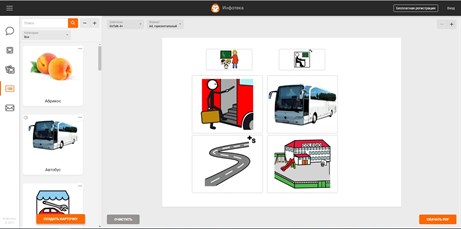 "The Govori.org portal is a long-awaited fruit of labor that many people had a hand in. The solution is based on an augmentative and alternative communication system and is functionally alike to foreign counterparts, but it offers many more features. It was our team's first experience developing a product for people with special needs, which of course required a specific approach. There were two main challenges: to develop a natural and easy-to-grasp interface that is convenient to use by those with special needs, and to make audio components work in different web browsers", says Alexander Azarov, Senior VP of Engineering at WaveAccess.
Alexander also gives some technical details of the solution: "The system is based on CMS Drupal, which supports role-based access control. It works on all popular web browsers, such as Mozilla Firefox, Safari for tablets, Internet Explorer, Google Chrome. The solution uses React, a JavaScript library for building user interfaces, and it can be scaled up while staying flexible and efficient. Its backend is based on Python Django web platform."
WaveAccess is recognized as a top Drupal Website Design Company on DesignRush.
Let us tell you more about our projects!
Сontact us:
hello@wave-access.com

+1 866 311 24 67 (USA)
+45 20 55 62 22 (Denmark)
+49 721 957 3177 (Germany)
+44 7770 395633 (United Kingdom)