Published April 23, 2018
We are proud to announce FHIR STARTER, the first interactive conference and connectathon dedicated to Fast Healthcare Interoperability Resources standard. It will bring together healthcare IT's biggest names and FHIR founders.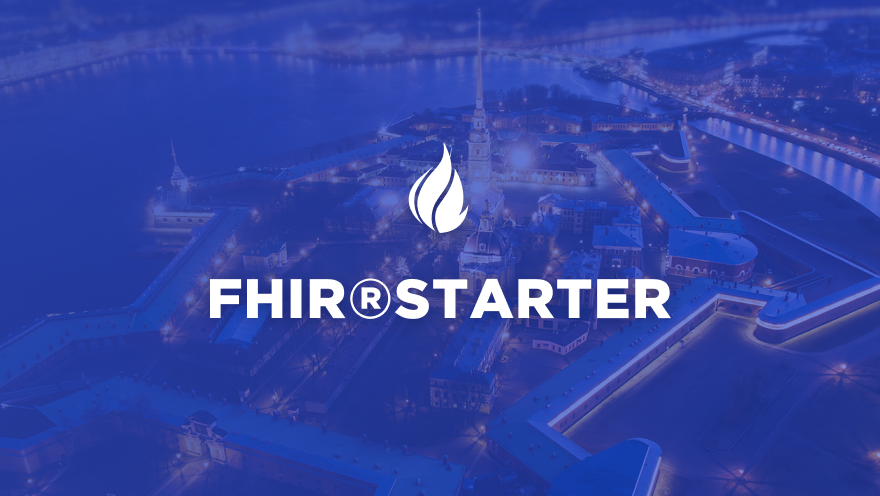 Healthcare data modeling and design, FHIR (Fast Healthcare Interoperability Resources) standard specifications and implementation, HL7 FHIR architectural concept and philosophy, and standard's potential – here are some of the topics to be covered at Saint Petersburg's first FHIR STARTER conference. On June 25 and 26, 2018 we invite Russian and international Health IT experts, developers, data architects, and healthcare providers' representatives to Erarta contemporary art museum in Saint Petersburg, Russia.
The conferences' schedule consists of three tracks:
Main track from the FHIR creators (in English)
FHIR basics and usage track (in Russian)
Interactive connectathon where guests will work together with FHIR committee members on the standard implementation. Participants can also win prizes!
Worldwide known experts on Healthcare IT and FHIR founders will share their knowledge and experience. Key speakers include:
Grahame Grieve, FHIR Product Director at HL7, the inventor of FHIR and project lead of the FHIR Core Team
Lloyd McKenzie, the key person of the FHIR project since 2011, a member of the FHIR Core Team, co-chair of the FHIR Management Group and co-chair of the FHIR Infrastructure and Modelling and Methodology work groups
Nikolay Ryzhikov, CTO of Health Samurai, and a FHIR promotion activist since 2013
Alexander Azarov, Senior VP of Engineering at WaveAccess, an expert with over 16 years of experience in complex software development for healthcare and science-based industries
Pavel Smirnov, FHIR trailblazer and CEO at Health Samurai, head of development and implementation of a cloud inpatient EHR at three hospitals in California and other enterprise projects
Vladimir Tourine, systems architect at Netrika, Russia's software development company specializing in public services, and one of the key developers of "N3.Healthcare", an e-health integrated framework used by 13 regions of Russian Federation
The conference is hosted by Health Samurai, the developer of a new generation medical system to automate the practices for doctors and medical personnel in the US, as well as other complex and high-load projects for the healthcare industry. One of the company's solutions – FHIR Aidbox – simplifies the creation of complex applications for hospitals.
Title sponsor of the conference is WaveAccess, an international software development company. In the past 18 years, WaveAccess has become the leading expert in resolving complex IT tasks. More than 280 solutions have been produced, and a number of awards were received.The company develops custom solutions for Life Sciences, Health Insurance, Healthcare, helping businesses to get competitive advantages, and driving digital transformation.
The FHIR STARTER program is yet to be finalized. Specialists who have experience of FHIR implementation and/or usage are invited to speak at the conference. Call for Speakers is open, please submit your topic at hello@health-samurai.io.
Attendance fees apply.
Saver fees option is valid before May 1, 2018!
Please follow the schedule updates at the FHIR STARTER site.
Let us tell you more about our projects!
Сontact us:
hello@wave-access.com

+1 866 311 24 67 (USA)
+45 20 55 62 22 (Denmark)
+49 721 957 3177 (Germany)
+44 7770 395633 (United Kingdom)