It is impossible to constantly expand the call-center and shoulder the higher costs or lose customers because of the large queues on the line. Employees have to be motivated to work quickly and efficiently and at the same time customer service level should not be reduced.
WaveAccess Gamification tool for Microsoft Dynamics CRM can help you develop a fun, highly motivated team by adding built in incentives.
WaveAccess Gamification tool is a fully customizable and seamlessly integrated in Dynamics CRM solution. Being applied to the customer service activities it can be configured in a way where rewards points will depend on the duration of the call and on the rating left by the customer. Excellent service provided quickly will reduce the waiting queue while will keep your customers happy.
WaveAccess Gamification Solution has adjustable awards system with unlimited flexibility to configure it the way you need: 
For example
Define point value based on the call duration. For instance if the duration time is less than 5 minutes, an employee gets 50 points; 30 points for 10 minutes of duration and 10 points for any other time.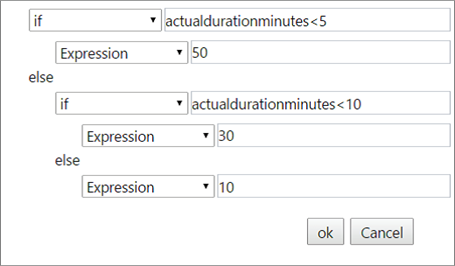 Definition of point value based on the call duration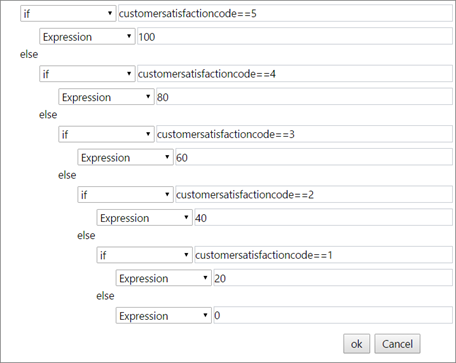 Definition of point value based on the satisfaction rate
Assign points according to the customer satisfaction rating. The user will get a higher point value for a higher customer satisfaction rating.
Moreover these two options can be combined to take both the call duration as well as customer satisfaction rating into consideration and thus making sure that your employees are interested in providing great service at minimum time.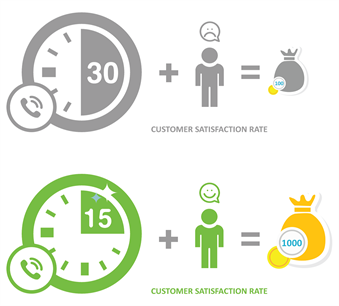 WaveAccess Gamification tool supports CRM 2015/CRM 2013/CRM 2011 online/on-premise.
Take advantage of the WaveAccess CRM Gamification tool and improve your CRM efficiency.
Get a FREE DEMO today!