Published June 8, 2020
WaveAccess announces the successful ISO 9001:2015 certification following a compliance audit in May 2020. The audit report highlighted the company's Quality Management System's (QMS) conformity with the requirements set out by the international standard. Assessment activities were carried out by DQS, one of the leading certifying bodies for management systems worldwide.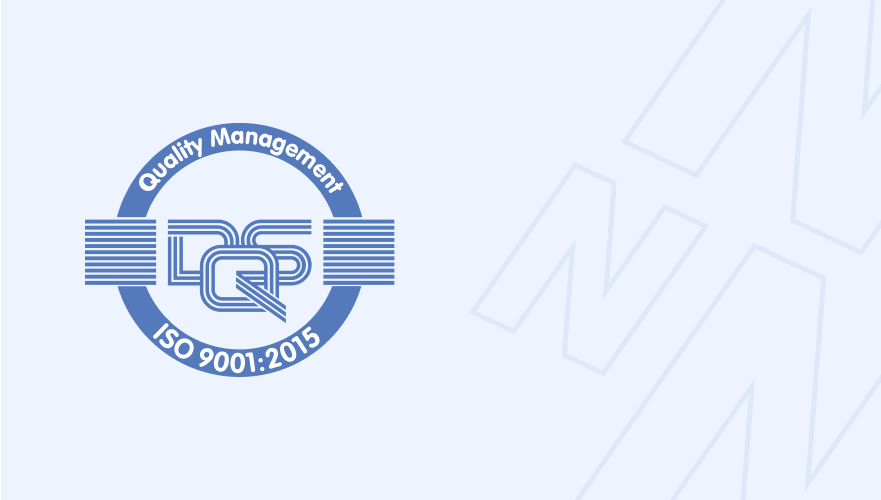 In May 2020, WaveAccess completed the certification audit of its Quality Management System. The system was compared against the requirements of the ISO 9001:2015 international standard. The experts of the DQS Certification Organization documented the maturity of the QMS implemented by WaveAccess. They stated "the company's services meet and exceed the specified requirements". WaveAccess is committed to its QMS's continuous improvement in accordance with the markets ever changing needs. The certificate of conformity is valid until May 2023.
Obtaining an ISO 9001:2015 certificate acknowledges the company's customer-oriented approach and its ongoing modernization of technological processes including the presence of regular monitoring aimed at improving production and human resource policies. Furthermore, passing the certification indicates a clear distribution of duties, responsibilities and authorities within the company, as well as the availability of clear instructions and a well-developed system for monitoring the work performed.
The standard core requirement that was met allowing for this certification is the company's ability to monitor and analyze the business environment, evaluate potential threats caused by internal and external factors, and prevent their consequences. Thus, a systematic approach to risk management becomes part of the corporate culture.
"A well-functioning Quality Management System is an important criteria for evaluating  potential IT partners. Customers want to be certain that they are dealing with a highly qualified and reputable provider, one that will meet or exceed their expectations. WaveAccess' processes are streamlined within a model transparent for all parties involved, where the potential risks and methods for addressing them are described in detail. Integrated QMS allows us to monitor the effectiveness of business processes according to established indicators, as well as set measurable goals and ensure the availability of resources necessary for achieving them," said Alexander Azarov, Senior Vice President of Software Engineering at WaveAccess.
Continuous improvement of internal business processes is one of WaveAccess' top priorities. The company continually expands the scope of certification to meet the expectations of its customers and partners. WaveAccess has also been certified as compliant with the ISO/IEC 27001:2013 standard in the area of information security.
Should there any questions arise,
we are always at your service!
Phone: +1 866 311 24 67
E-mail: hello@wave-access.com
Let us tell you more about our projects!
Сontact us:
hello@wave-access.com
+1 866 311 24 67 (USA)
+45 20 55 6222 (Denmark)
+49 721 957 3177 (Germany)